Dear Families,
You and your child's health, safety and wellbeing are our top concern during this uncertain and stressful time.
Beginning at the end of the day on Friday, March 27, 2020, all childcare programs are to be closed per MSDE regulations.
As you know, many of the children we serve at World of Care have serious health conditions, putting them at higher risk if they contract COVID-19. Our first concern must be their safety and health.
While our physical daycare is closed, we will continue to provide support, remote services, access to resources and regular communication.
We are also here to speak to you about your child's needs and discuss other daycare options that might be available in the interim. You can also visit the MSDE website or use the LOCATE: Child Care resource to find any possible child care programs during this time.
We are eager to return to providing our daycare services for your family as soon as possible and look forward to seeing you and your child once conditions improve.
Please do not hesitate to reach out to us directly. We're here to help.
Thank you so much for the trust you put in us to care for your special child. We miss you all!
Warmly,
Audrey Leviton
Executive Director, Assistant Vice President, PACT
PACT's World of Care specialized child care center is designed to meet the individual needs of children who have medical conditions requiring daily nursing care and children with developmental disabilities who require multiple therapies (physical, occupational, or speech/language).
While we accept typically developing children, priority for admission is given to children who are medically fragile or developmentally delayed or disabled.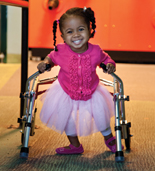 World of Care is accredited by the Maryland State Department of Education and licensed by the Maryland Office of Child Care Administration.
Services We Offer and Admission Criteria
We offer a nurturing, safe environment for up to 57 children with a wide range of abilities. Our classrooms are bright and well-equipped with developmentally appropriate toys, books, and arts and crafts supplies. The state-of-the-art indoor and outdoor play areas are designed and equipped to meet the individual needs of the children. Our services include the following:
Quality child care
Daily nursing assessments and interventions
Physical, occupational, and speech/language therapies
Family counseling, support, and referrals and coordination with community services and resources
Help facilitating the transition to schools and other settings
Collaboration with the child's pediatrician and other healthcare providers and therapists
State-of-the-art Multi-Sensory Room
After-school care for children ages three and four
Parent/caregiver support groups
To be admitted to World of Care, families must have
Children from six weeks to five years of age
Documentation of their child's special needs or medical condition (if applicable)
Early Starts
Early Starts - In partnership with the Kennedy Krieger Institute's Center for Autism and Related Disorders, and Baltimore City Infants and Toddlers Program, PACT developed "Early Starts", a pilot program for young children, 18 to 36 months, who have been diagnosed with an autism spectrum disorder. These children receive an intensive morning classroom experience in the child care center led by a Speech/Language Pathologist and an Occupational Therapist. For the remainder of the day, they join the other children in the World of Care child care center where they benefit from socialization and other inclusion opportunities. For more information, please contact Mira Labovitz at 410-298-7000 ext. 41874.
Our Team
We maintain, on average, a one-to-three staff-to-child ratio. Our staff includes
Specially trained child care staff
Nurses
Physical and occupational therapists
Speech/language pathologists
Social workers
Early intervention service coordination
Fees
Medical assistance, child care vouchers, and parent payment based on a sliding fee scale are all accepted.
Related Materials and Information:
World of Care Factsheet (PDF)
World of Care Brochure (PDF)
World of Care Brochure (Spanish) (PDF)