2022-2023




EMURG

Health Equity

Fellows
Esohe Irabor
Howard University
Degree: Biology, PhD (c)
Expected Graduation Date: December 2022
MISSION STATEMENT: Daily, I will strive for excellence academically, socially and professionally. I will do my best to equip others to do the same. I will be a proponent for interdisciplinary research as well as an advocate for the disadvantaged through community service, science communication and STEAM research. Ultimately, I want to be known as a dynamic professional that is competent, intentional and accomplished.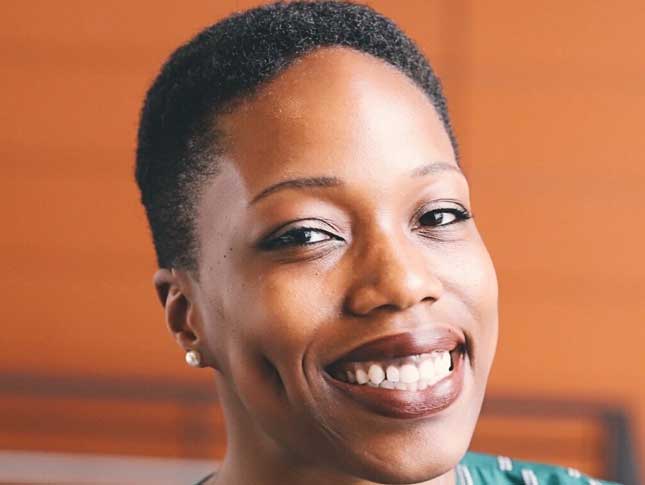 Abena Afari
University of Maryland
Degree: Master of Public Health (c)
Expected Graduation Date: May 2023
MISSION STATEMENT: As a public health professional and practitioner, I will positively impact and contribute to the improvement of healthcare systems. I will achieve this through leadership and advocacy in the field. I will engage communities and use my gifts to confront systemic barriers and inequities.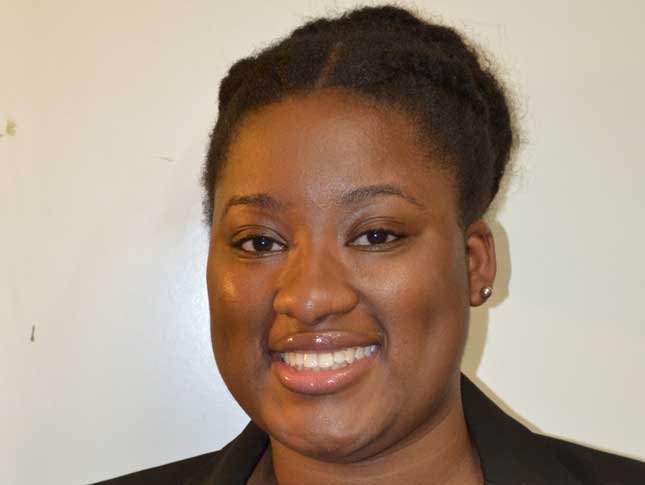 Priscilla Markin, MPH
Johns Hopkins University
Degree: MBA (c) in Healthcare Management, Innovation and Technology
Expected Graduation Date: May 2024
MISSION STATEMENT: As a health professional, I am determined to utilize all knowledge bestowed to me to assist individuals in need of health care services. I am dedicated to the principle that all people have the right to affordable, efficient, equitable and quality health care services. To foster such principles, I will utilize democratic leadership facets to positively motivate and create a team of likeminded partnerships. As a team, we will advocate and develop solutions regarding economic sustainability for the allocation of quality health care services. In addition, contribute to the development of policies that efficiently redirect, repurpose and reuse sustainable resources with the goal to mitigate the cost and provide equitable health care services for underserved populations globally.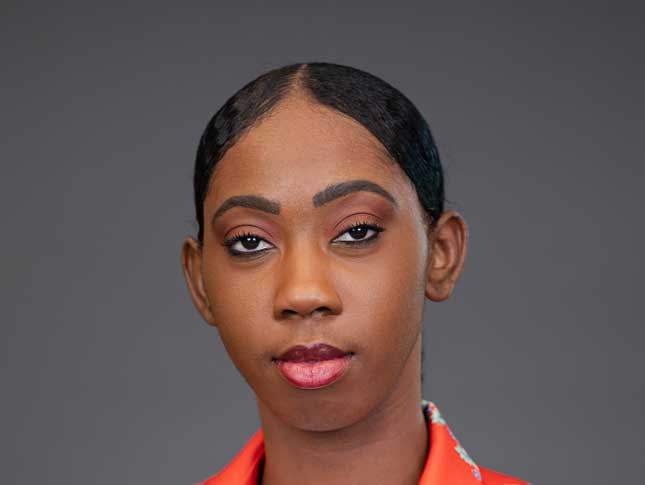 Leana R. Mason, MPA
Howard University
Degree: PhD(c), Sociology
Expected Graduation Date: May 2025
MISSION STATEMENT: As a perpetual learner, strategist, and cycle breaker I am committed to fully investing and operating from an abundance mindset, daily. Change is constant and necessary, and so I will embody that in my leadership, impact and work. My courage is sourced from knowing we do not have to do things just because that's the way it's been done. Change is constant and necessary.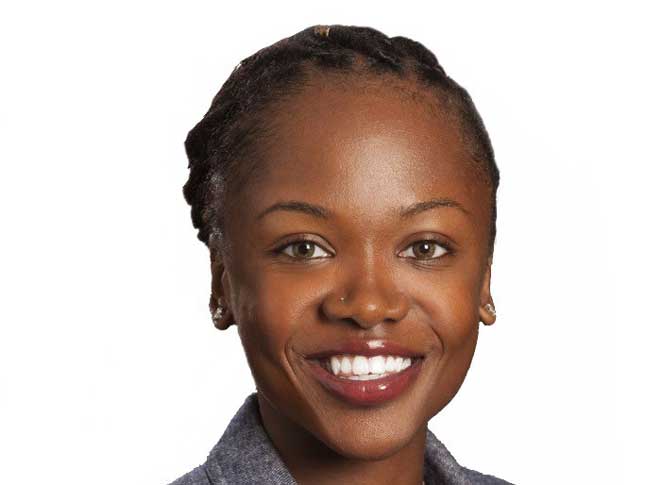 Himaja Nagireddy, MS, BS, BS, BA
1th Youth Observer to the United Nations
Harvard T.H. Chan School of Public Health
Degree: SM-80, Environmental Health Epidemiology
Graduation Date: May 2022
MISSION STATEMENT: Each day I will strive to serve and uplift those in my community and my world through my education, professional work and public service. I will constantly advocate for people's human rights to health and well-being, environmental justice, gender equity and civic engagement. I will do my absolute best to raise the voices of those underrepresented in the spaces I have the privilege to occupy.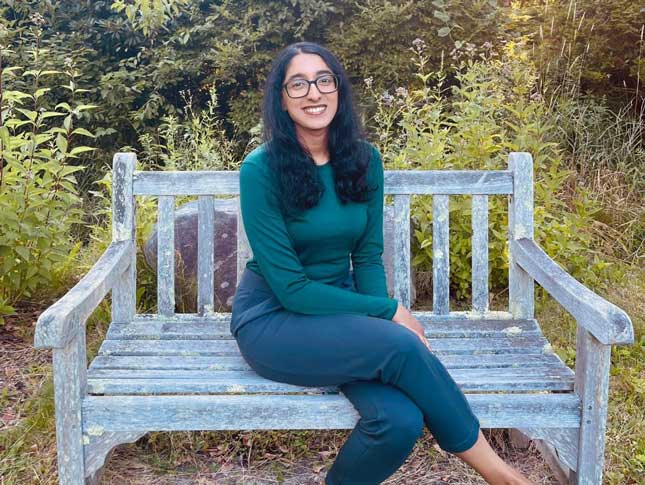 Shivani J. Sowmyan
Penn State College of Medicine
Degree: Masters in Public Health (c), in Epidemiology & Biostatistics
Expected Graduation Date: August 2023
MISSION STATEMENT: As an emerging public health professional, I aspire to learn from industry leaders, conduct ethical research and put my best foot forward to ensure healthcare accessibility to all individuals. I will continue to advocate for the rights of other individuals no matter their background and will always strive to do my part in improving the healthcare system. In order to create positive change, I believe that it is my duty to continue learning, so that there can be equality in the world of healthcare amongst us all.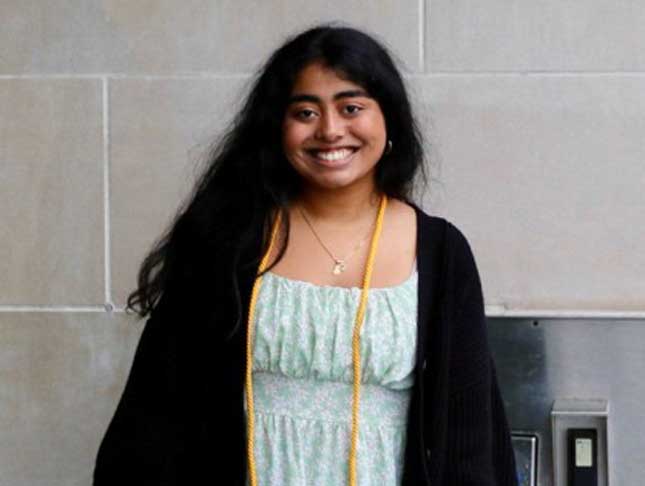 Munazza Saalim Abraham, MA
University of Maryland, Baltimore County
Degree: Clinical and Community Psychology Ph.D. Candidate
Expected Graduation Date: May 2024
MISSION STATEMENT: Each day I will honor my ancestors by embodying ubuntu ("I am, because we are") to acknowledge my interconnected purpose with my soul, nature, and my people; past, present, and future. I will honor my ancestors by embodying sankofa ("go back and get it") to look to the past and apply lessons for a brighter and wiser future. My mission is to foster spaces and capacities for building community, raising critical consciousness and changing harmful cultures. I will support the whole mind, body and spiritual healing of African descent people by learning and protecting our ancient ways of being and knowing; by promoting and engaging in anti-oppression research, consulting, teaching and policy advocacy to dismantle white supremacy systems; by promoting and facilitating African-centered psychotherapy and creative expression as healing tools; and ultimately, developing wealth and wellness programs in Black communities and carceral facilities to disrupt generational poverty and trauma cycles towards a future of internal and external freedom, sovereignty, abundance, unity and happiness.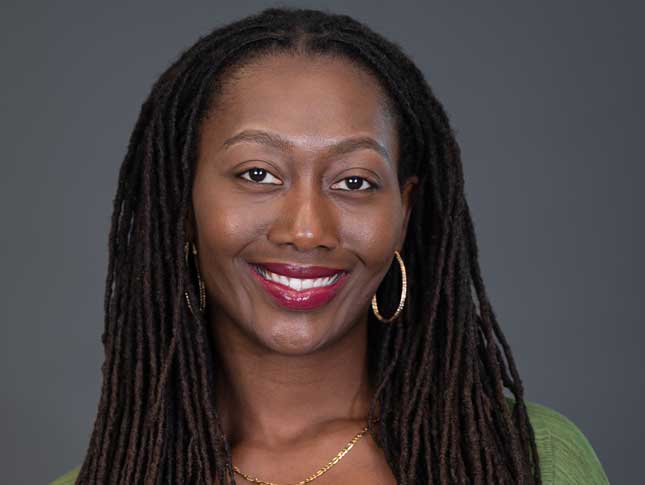 EMURG Application
EMURG (12-Month) Health Equity Fellowship Application Opens: Monday, October 9, 2023

A link to The Center for Diversity program application can be found on the final page of the 2024 Application Guidelines PDF.
Be sure to review the 2024 Application Guidelines in its entirety before accessing and completing an application.

EMURG (12-Month) Health Equity Fellowship Application Deadline: Wednesday, January 31, 2024 (11:59 PM EST).