BALTIMORE, August 11, 2020 – Kennedy Krieger Institute, a non-profit organization internationally known for providing a wide range of health and education services for children, adolescents and adults with diseases, disorders or injuries that impact the nervous system, is pleased to announce the promotion of Jacqueline Stone, PhD, MPA, PT to be the inaugural chief clinical officer, a new senior leadership position at the Institute. In this newly expanded role, Stone will oversee the Institute's clinical operations of non-medical clinical services, and work closely with the CEO and COO in strategic planning and implementation for the organization.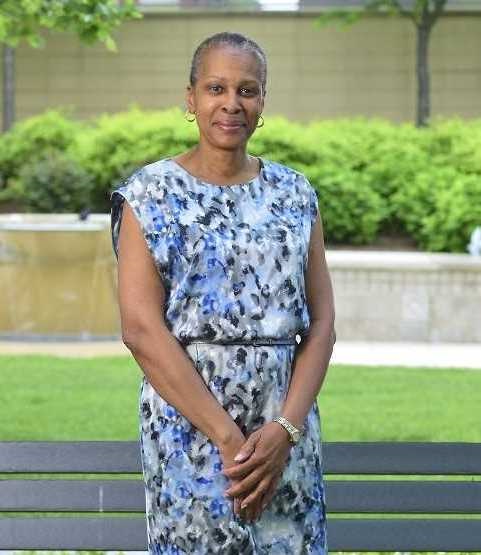 "Dr. Stone has provided stellar leadership in a variety of areas over her 24 years with Kennedy Krieger including directing our clinical programs, managing business development and contracting; guiding community programs and medical provider relations; her recent work with our telehealth expansion efforts; and our diversity and inclusion initiatives," said Dr. Brad Schlaggar, president and CEO of Kennedy Krieger Institute. "Her impact reaches across departments and programs to benefit all of our patients, students and their families and we look forward to the valuable contributions we know she will make as a key member of our senior leadership team."
During her tenure at Kennedy Krieger, Stone has served in various positions including acting director of physical therapy, co-director for the Center for Diversity in Public Health Leadership Training and as a key faculty member in the Leadership Education in Neurodevelopmental and related Disabilities (LEND) program at Kennedy Krieger. For the past 18 months, Dr. Stone has served as vice president for clinical programs.
A New Jersey native, Stone graduated from the University of Maryland Baltimore with a Bachelor of Science in physical therapy. She received a master's degree in public administration from the University of Baltimore and a doctoral degree in organizational leadership from the University of Maryland Eastern Shore. Originally from Elizabeth, N.J., Stone currently resides in Ellicott City, MD.
About Kennedy Krieger Institute:   
Internationally recognized for improving the lives of children and adolescents with disorders and injuries of the brain, spinal cord and musculoskeletal system, Kennedy Krieger Institute in the greater Baltimore/Washington, D.C. region serves 24,000 individuals a year through inpatient and outpatient clinics, home and community services, and school-based programs. Kennedy Krieger provides a wide range of services for children with neurological issues, from mild to severe, and is home to a team of investigators who are contributing to the understanding of how disorders develop, while at the same time pioneering new interventions and methods of early diagnosis.   
###  
MEDIA CONTACT:  
Grace Clark
Grace@ProfilesPR.com
410-243-3790 (office)