Jacqueline
Stone
,
PhD, MPA, PT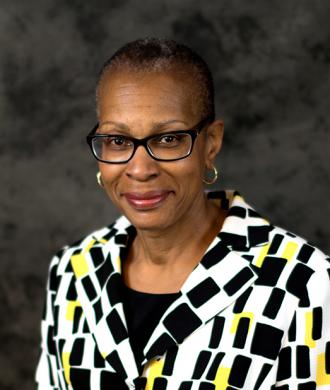 Chief Clinical Officer
Kennedy Krieger Institute
707 N. Broadway
Baltimore, MD 21205
United States
About
Dr. Jacqueline Stone is the Chief Clinical Officer, and Faculty in the Center for Diversity in Public Health Leadership Training and Leadership Education in Neurodevelopmental and related Disabilities (LEND) Program at Kennedy Krieger Institute. Dr. Stone is an assistant professor of Pediatrics at The Johns Hopkins University School of Medicine and a Kennedy Krieger Institute-Affiliated Faculty Member, Wendy Klag Center for Autism and Developmental Disabilities, Johns Hopkins Bloomberg School of Public Health.
Education
Dr. Stone attended the University of Maryland Baltimore, School of Medicine, Department of Physical Therapy and Rehabilitation Sciences where she received a bachelor's degree in Physical Therapy. As part of her training she completed a LEND internship at Kennedy Krieger Institute. She continued her education at the University of Baltimore receiving a master's degree in Public Administration, and later a doctoral degree in Organizational Leadership from the University of Maryland Eastern Shore. She is a graduate of Leadership Maryland, Class 2014.
Dr. Stone began her clinical career as a staff physical therapist at Kennedy Krieger Institute, where she further trained and expanded her expertise in the area of developmental disabilities. She continued her career at Mt. Washington Pediatric Health System; here she held multiple leadership positions. She later rejoined Kennedy Krieger Institute where she has succeeded in multiple leadership roles across the organization. She has led multiple clinical programs at Kennedy Krieger to include a Home Health Care Agency and the Department of Physical Therapy. She then transitioned into a new role as Senior Director, Business Development and Contracting before becoming the Community Health Relations Director responsible for the hospital's Community Health Needs Assessment. In 2015, Dr. Stone became the Co-Director for the Center for Diversity in Public Health Leadership Training, which is home to three public health training programs and an annual conference, whose mission is to reduce socially determined childhood brain disorders through leadership development of diverse scholars who use culturally relevant, and evidence-based, approaches to inform research, practice, advocacy, and policy. She also served as Director, Resource Finder, a project of the Maryland Center for Developmental Disabilities.
Research
Dr. Stone has an extensive background in healthcare from serving persons with special needs, managing organizational clinical operations, to training expertise in maternal child health (MCH) related disciplines and public health. She is committed to ensuring equity, diversity, and inclusion across the organization at Kennedy Krieger Institute and in the next generation of our workforce. She is currently measuring and studying the changes in leadership development through mentorship and the impact of specific mentorship training on the mentorship practice of academic faculty.
Dr. Stone is also interested in integrating disability into public health programs and research. She has studied the association of leadership behaviors in health promotion care for persons with disabilities and chronic illnesses, which demonstrated an association in health outcomes.
Research Publications
Stone, J. D., Belcher, H. M. E., Attoh, P., D'Abundo, M., Gong, T. (2017). Association of health professional leadership behaviors on health promotion practice beliefs. Disability and Health Journal, 10(2), 320-325.
Belcher, H. M. E., Stone, J. D., McFadden, J. A., Hemmingson, T. A., Kreutzer, C., Harris, L. G., Wheeler, B. Y., Van Osdel, J., Avila, M., Yorker, B., Hoffman, B. R., Turner-Musa, J. O. (2015). Evaluating Maternal and Child Health and Leadership Competencies of Emerging MCH Leaders: The MCHC/RISE-UP Experience. Maternal and Child Health Journal, 19(12), 2560-7.
Kinsman, S. L., Levey, E., Ruffing, V., Stone, J. D., Warren, L. (2000). Beyond Multidisciplinary Care: A New Conceptual Model for Spina Bifida Services. European Journal of Pediatric Surgery,10(1), 35-38.