Happy fall! We invite you to read our quarterly newsletter to learn about all the latest news from the Maryland Center for Developmental Disabilities (MCDD), Kennedy Krieger Institute and the community.
We hope students and families have enjoyed a great start to the school year. Fostering open communication with your child's teacher can help create a positive school experience. Pathfinders for Autism created a helpful resource, "Communicating With Your Child's Teacher." ADDitude Magazine created a guide for neurodivergent learners, "Success @ School 2023," that includes ideas for accommodations, strategies to address inattention, ways to increase executive functions, solutions for behavior challenges and more. The Association of University Centers on Disabilities (AUCD) hosted a webinar during which students with intellectual disabilities shared their college experiences. The webinar recording can be viewed here.
Based on data from 48 states and the District of Columbia, KFF reported that as of September 5, 2023, over five million people have been disenrolled from Medicaid. Many of these individuals may still be eligible for Medicaid but lost coverage due to not returning forms or other procedural reasons. Here are some tips for Medicaid beneficiaries to remain insured:
Individuals should update their contact information with their state Medicaid agency.
Individuals should respond to the Medicaid renewal form when it arrives in the mail. Failure to do so may result in the loss of coverage, even if they are still eligible.
Parents should respond, even if they are not eligible or are enrolled in other coverage, as their children could still be eligible for Medicaid.
Individuals with disabilities of all ages can contact the Disability Information and Access Line (DIAL) for assistance.
Older adults can contact the Eldercare Locator to find local assistance.
Older adults and individuals with disabilities who are eligible for Medicare can also seek assistance through their State Health Insurance Assistance Program (SHIP). SHIP is a national program that provides one-on-one assistance, counseling, and education to Medicare beneficiaries of all ages, their families, and caregivers, helping them make informed decisions about their care and benefits.
Benefit Enrollment Centers can also help connect people with insurance or other benefits.
If no longer eligible for Medicaid, individuals should check to see if they can receive coverage through their employer or through the Affordable Care Act Marketplace at www.healthcare.gov.
Resource Finder, a project of the MCDD, was recently added to the 211 Maryland online database, the state's most comprehensive health and human services resource database. There are more than 7,500 resources within the database, allowing individuals with essential needs to get connected to local help. The website features a searchable database that can be tailored by location. Individuals can also call or text 211 to directly communicate with a specialist in English and Spanish.
The MCDD is  co-sponsoring the West African International Collaborative Conference on Psychology (WAICCP), scheduled for November 8 and 9, 2023. Mirian Ofonedu, PhD, LCSW-C, director of training for the MCDD, played a pivotal role in organizing this inaugural hybrid conference, the theme of which is "Reviewing the Opportunities, Challenges, and Future Directions of Psychology in West Africa." Remarks will be delivered by Bradley Schlaggar, MD, PhD, president and chief executive officer of Kennedy Krieger, and me. For further details and registration, please visit our event page here.
It is with great pleasure that I humbly announce my recent promotion to Assistant Vice President of Kennedy Krieger Institute. I have had the privilege of serving as the MCDD's director for nearly five years and will continue to do so. In my new role, I look forward to further advancing the inclusion of people with intellectual, developmental and other disabilities. I want to express my deep gratitude to my colleagues, mentors and the entire MCDD team for their guidance, support and trust in me throughout my time at the MCDD.
This quarter's newsletter features an article about a new service being offered through Project HEAL (Health, Education, Advocacy, and Law) and information about The Dock at Kennedy Krieger Institute. We hope you find the resources in this newsletter helpful as we all continue to work together to help individuals with disabilities learn, grow and thrive.

Take care and stay safe.
In gratitude,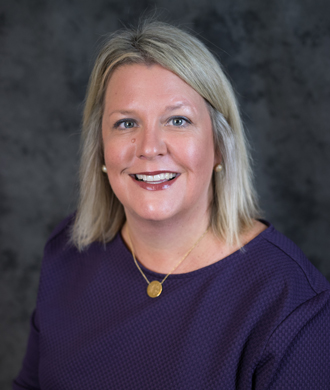 Maureen van Stone, Esq., MS
Director, Maryland Center for Developmental Disabilities
Founding Director, Project HEAL