Spring 2022 semester trainees of the Maryland Center for Developmental Disabilities (MCDD) Olivia Bowley, Ashley Turcios and Lindsey Turlik worked under the supervision of Mirian Ofonedu, PhD, LCSW-C, the MCDD's training director. They engaged in research, training development and the dissemination of information on topics important to the intellectual and developmental disability (IDD) population and field. Their project topics included anti-ableism practice, supporting the mental health of children with IDD, and inclusive practice in faith communities. They presented their findings at Kennedy Krieger Institute's Core Course Poster Day on April 5. What follows is a summary of each project.
Project title: "Anti-Ableist Practice: Barriers and Strategies for Implementation Across All Levels"
Authors: Olivia Bowley and Dr. Mirian Ofonedu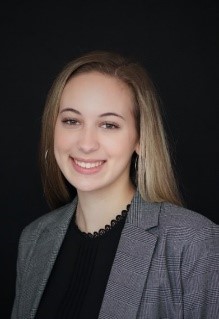 Ableism is pervasive across society. It oppresses the disability community and perpetuates health disparities and stigma. To counter this, anti-ableist practices must be implemented across all system levels to de-stigmatize and support the disability community. In this project, we performed targeted literature reviews to identify the barriers to implementing anti-ableist practices across system levels, as well as strategies that can be used to dismantle these barriers.
On an individual level, we identified a lack of knowledge and education on disability as a major barrier that perpetuates implicit biases and stereotypes. To confront this, the literature suggested that individuals increase their awareness and knowledge of disability, which can be achieved through participation in disability-centered training.
On a community level, we determined inaccessibility and the application of the medical model of disability as significant barriers. To counter this, the literature suggested that communities develop inclusive environments that account for the needs and supports of individuals with disabilities, which will encourage the use of the disability justice model.
Lastly, on a societal level, it has been well documented that individuals with disabilities face a lack of access to healthcare services, and that certain policies strip their autonomy. These factors also serve as significant barriers. Researchers encouraged more efforts to create equitable access to healthcare services, including an increase in disability representation across positions of power that will encourage the development of just policies.
Although these findings highlighted various factors to consider, the first step toward change lies at the individual level. For example, individuals must first address these barriers with a reflection tool, such as one currently being developed by the MCDD's information dissemination core. This individual-level reflection will facilitate progress at the meso and macro levels. Overall, ableism must be addressed, and strategic efforts must be made at each of these system levels to comprehensively construct anti-ableist frameworks that promote supportive systems.
Project title: "Supporting the Mental Health of Children with Intellectual and Developmental Disabilities: Strategies for Parents and Professionals"
Authors: Ashley Turcios and Dr. Mirian Ofonedu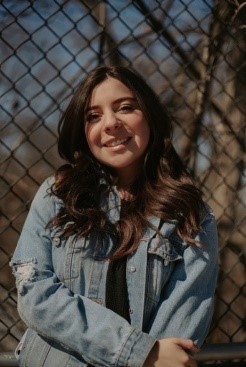 Children with IDD are at a higher risk for experiencing mental health challenges than their peers without IDD are. Children with IDD need support from parents, care providers and teachers to improve their mental health wellness. In this project, we conducted a literature review to explore the barriers to and effective strategies of supporting mental health wellness in children with IDD.
Lack of knowledge, stigmatization, unavailability of services and failed school policies were among the common themes found in the literature. It is important to consider individual-, community- and system-level factors when employing strategies to advocate for and promote the mental health wellness of children with IDD. To help improve the mental health wellness of children with IDD, these strategies should be considered:
Advocating for equitable school programs and inclusive practice
Participating in mental health and IDD training
Testifying at hearings on the need for mental health services
Addressing negative attitudes toward mental health and providing education on the stigma of mental health 
There are many barriers that parents, care providers and teachers face when supporting the mental health wellness of children with IDD. As a result, it is critical that these advocates work together to facilitate positive mental health outcomes for children with IDD. As part of this work, and as part of the work of the MCDD's information dissemination core, we are developing a resource guide with strategies for promoting the mental health wellness of children with IDD.
Project title: "Inclusive Practice in Faith Communities: Assessment Tool and Tips for Faith Leaders"
Authors: Lindsey Turlik and Dr. Mirian Ofonedu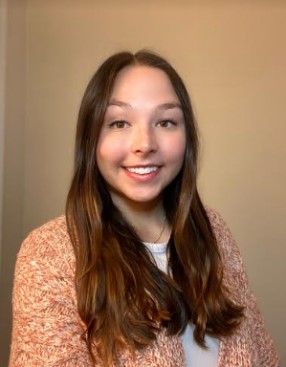 Many families of children with disabilities are part of a faith community. While this gives families a sense of welcoming and spiritual guidance, many are excluded within the community due to barriers to inclusivity. In this project, we conducted a literature review to examine evidence about inclusive practice and design an assessment tool that faith leaders can use to facilitate the full inclusion of people with IDD and their families in faith communities.
Findings revealed six key areas to focus on when assessing inclusive practice in faith communities: person, practice, place, programs, philosophy and policy. Dr. Ofonedu has termed these "The Six Ps to Inclusive Practice." The Six Ps emphasize the interconnection between the micro-level (person/practice), meso-level (place/programs) and macro-level (policy/philosophy) factors in fostering inclusive practice in faith communities. The focus areas to address under the micro level include knowledge, attitudes and behavior. Areas to address under the meso level include structural and event/activity components. And under the macro level, one should address an organization's values and political and economic components.
The Six Ps offer important insight into how faith communities can assess their strengths and assets and increase their responsiveness to the needs of people with IDD and their families. A survey incorporating The Six Ps is in development and will be used as one of the assessment tools in the MCDD's faith-based initiative. Led by Dr. Ofonedu, this initiative seeks to explore and strengthen inclusive practices in faith-based organizations in Maryland.
Conclusion
These pre-service training research projects offered valuable experience to the MCDD's spring 2022 semester trainees, specifically regarding information dissemination and the development of research, training and assessment tools. Through this opportunity, they strengthened their research, critical thinking and presentation skills, all of which will be highly applicable in their future careers as health professionals. Aside from their own presentation experiences, they enjoyed having the opportunity to learn from other trainees at Kennedy Krieger who presented their research findings as well. As a result of this enriching experience, the MCDD trainees feel better equipped to enter the healthcare field and continue promoting support for the IDD community beyond their projects at the MCDD.