By Emily Arneson, director of government relations for Kennedy Krieger Institute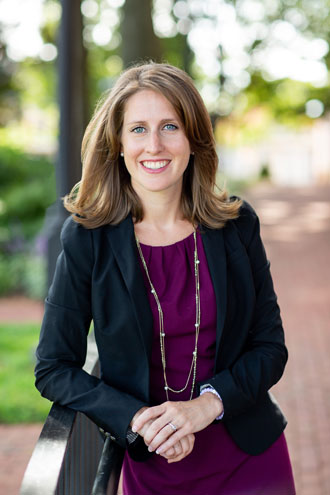 With less than half of the Maryland General Assembly's legislative session left to go, things have really heated up in Annapolis! So far, legislators have introduced more than 2,400 bills. Kennedy Krieger Institute and the Maryland Center for Developmental Disabilities (MCDD) have been extremely active in the legislative process, tracking 349 bills and getting involved in writing testimony, meetings and other educational efforts.
MCDD Director Maureen van Stone testified in both the House and Senate on a bill for gender-neutral signage on single-occupancy restrooms. This legislation would create both a pictorial representation and descriptive language, allowing individuals with disabilities to use a restroom with a caregiver or other support professional.
On February 22, over 830 advocates, legislators and community leaders joined together for Developmental Disabilities Day at the Legislature. Advocates met virtually to hear from the governor, key legislators and other important state leaders. Attendees learned about important issues, including the Maryland Developmental Disabilities Administration (DDA) budget for fiscal year 2023, supporting our direct support workforce, supported decision-making, voting, the Waitlist Reduction Act and more. Attendees were inspired by Mat Rice's message of "Community for All!"
Following the event, the MCDD, Kennedy Krieger's MCH-LEND (Maternal and Child Health Leadership Education in Neurodevelopmental and Other Related Disabilities) Program and the Institute's Center for Diversity in Public Health Leadership Training hosted a lunch-and-learn with trainees of the Institute. Ken Capone, director of People On the Go Maryland; Mat Rice, director of public policy at The Arc Maryland; Liz Weintraub, senior advocacy specialist for the AUCD (Association of University Centers on Disabilities); and Emily Arneson, director of government relations at Kennedy Krieger, talked about the history of the Equal Employment Act, tips on state advocacy and how to become a policy advocate. Twenty-four faculty members, staff members and trainees participated in the event.
The Institute and the MCDD will continue to advocate for individuals with disabilities and encourage others to become involved.