When the coronavirus pandemic and subsequent lockdown struck the Maryland area, People On the Go Maryland (POG) stepped up its grassroots efforts to meet the needs of people with intellectual and developmental disabilities in new ways. Like many providers and agencies, POG turned from in-person meetings to virtual gatherings.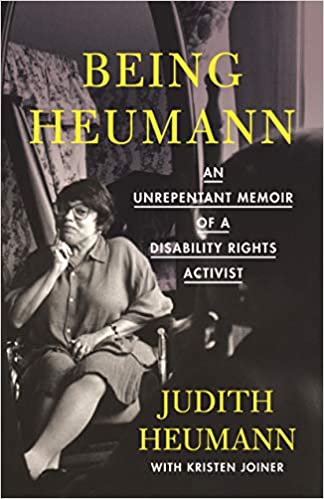 The organization held its first virtual statewide quarterly meeting on June 6. More than 30 advocates from across the state joined in for an open discussion with Judith Heumann, a disability rights activist, actor, public speaker and author whose book "Being Heumann: An Unrepentant Memoir of a Disability Rights Activist" was published this past February. POG advocates were so motivated by the discussion with Heumann that they are starting a virtual book club, with Heumann's book as the club's first selection.
Member meetings have occurred weekly since mid-March to provide members with resources, policy updates and presentations, and to check on members' needs. Some meetings included guest speakers, with topics covering mindfulness techniques and ways to manage stress.
POG also participated in the statewide "We Got You Covered" campaign to provide personal protective equipment for the more than 17,000 people with intellectual and developmental disabilities in Maryland, and their family members and direct support professionals. By partnering with numerous individual and corporate donors and campaign sponsors, POG—along with The Arc Maryland, the Maryland Developmental Disabilities Council and the Maryland Association of Community Services—put out a call to community members to sew, create and donate what they could. To date, POG has managed to collect more than 1,200 cloth masks, face shields and surgical masks to meet its members' needs. The campaign is also accepting cash donations at its GoFundMe page.
POG is Maryland's statewide advocacy organization for people with intellectual and developmental disabilities. The organization, which recently celebrated its 30th anniversary, works toward achieving inclusion for all.