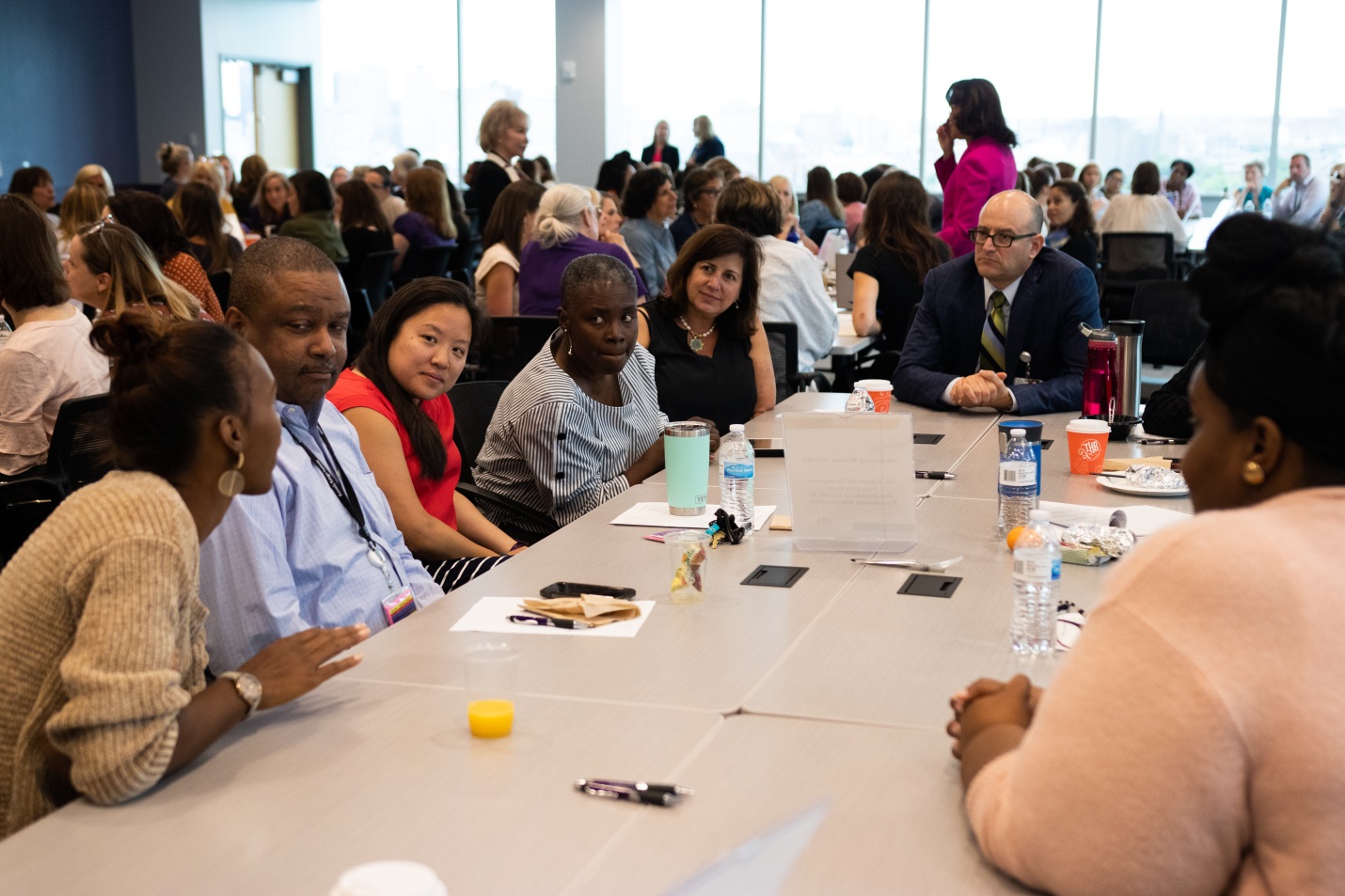 ​
On Friday, September 6, the Women's Leadership Initiative hosted its second event for Kennedy Krieger Institute employees and trainees.
Jim Anders, chief operating officer for Kennedy Krieger, opened the event with welcoming remarks, as the audience enjoyed a catered breakfast sponsored by MCDD and the Institute's Human Resources Department. More than 116 Institute faculty members, staff members and trainees attended, with more than 30 disciplines represented. 
Presenters included Dr. Nancy S. Grasmick, chair of the board of trustees of Kennedy Krieger, and Maryland General Assembly Delegate Vanessa Atterbeary.
Dr. Grasmick is the nation's longest-serving superintendent of schools, and the co-founder of Kennedy Krieger's Center for Innovation and Leadership in Special Education. She currently serves as the first female chair of the board of trustees.
Delegate Vanessa Atterbeary represents District 13 in the Maryland House of Delegates and is the vice chair of the judiciary committee and chair of the Howard County Delegation. She also serves on the Legislative Black Caucus of Maryland
and the Women's Caucus of Maryland.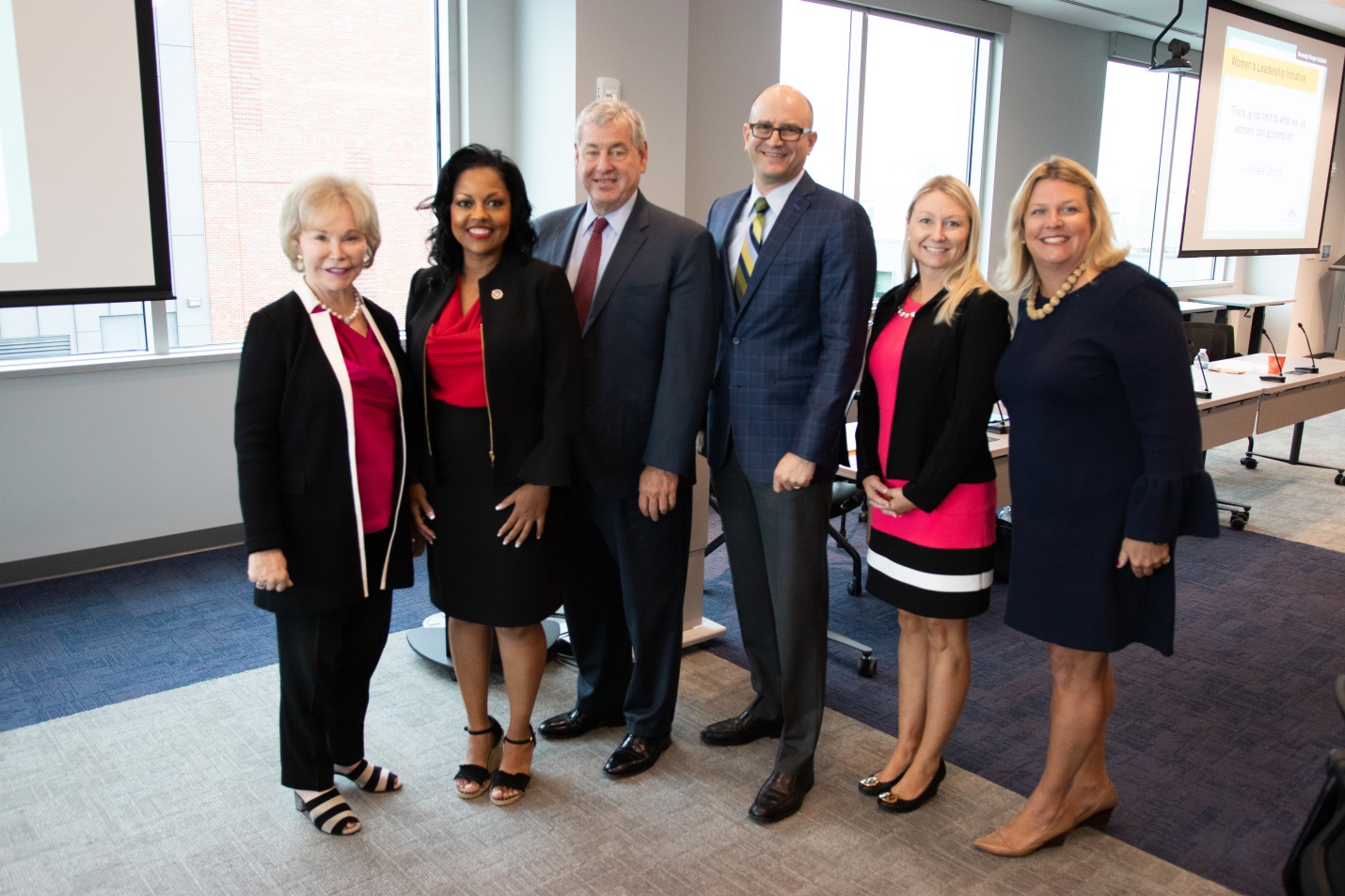 ​
Left to right: Dr. Nancy Grasmick, Delegate Vanessa Atterbeary, Jim Anders, Dr. Bradley L. Schlaggar, Tina Schmitt, Maureen van Stone
Dr. Grasmick's and Delegate Atterbeary's remarks focused on the topic of mentoring. Female leaders from across the Institute—including Dr. Amy Bastian, Dr. Harolyn Belcher, Dr. Robin Church, Dr. Anne Comi, Dr. Jennifer Crockett, Lisa Nickerson, Dr. Susan Perkins-Parks and Dr. Elizabeth Thompson—led and facilitated small-group discussions.
Dr. Bradley L. Schlaggar, Kennedy Krieger's president and CEO, provided closing remarks, and event attendees gave feedback on topics of interest for future Women's Leadership Initiative events. 
The next Women's Leadership Initiative event will be on Thursday, January 16, 2020 from 4 to 6 p.m. Kennedy Krieger's Human Resources Department and MCDD.