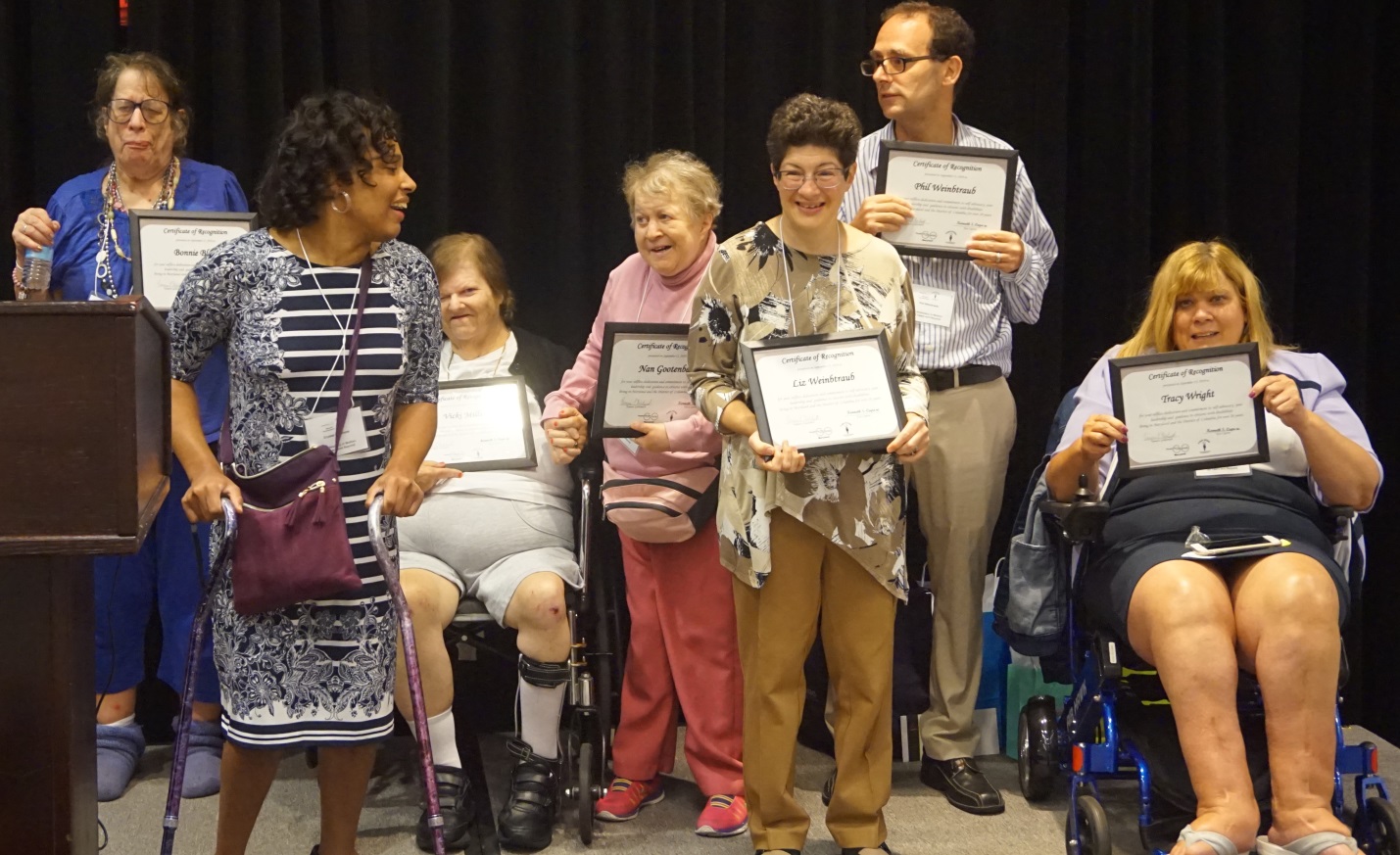 ​
Pictured: POG self-advocates receive awards at the conference.
The 30th annual People On the Go Maryland (POG) and Project ACTION conference, "Self-Advocacy in Motion: 30 Years and Beyond," was held on September 13, 2019. Approximately 170 people attended the conference, including self-advocates, direct support professionals (DSPs), provider staff members and others. Keynote speakers included Project ACTION leader Ricardo Thornton Sr. and POG's Crystal Stephens and Ken Capone.
Concurrent breakout sessions throughout the day included topics on voting rights and responsibilities, nutrition and wellness, advocacy and self-advocacy, healthy relationships, serving on boards and committees, police interactions and personal safety, phone and internet protection, letting your voice be heard, supported decision-making, managing your money and saving for the future, advocating for employment, and growing and sustaining a self-advocacy group. There were also two breakout sessions available specifically for DSPs: one about networking with employers and building relationships with job coaches, and the other about tips and tools for success.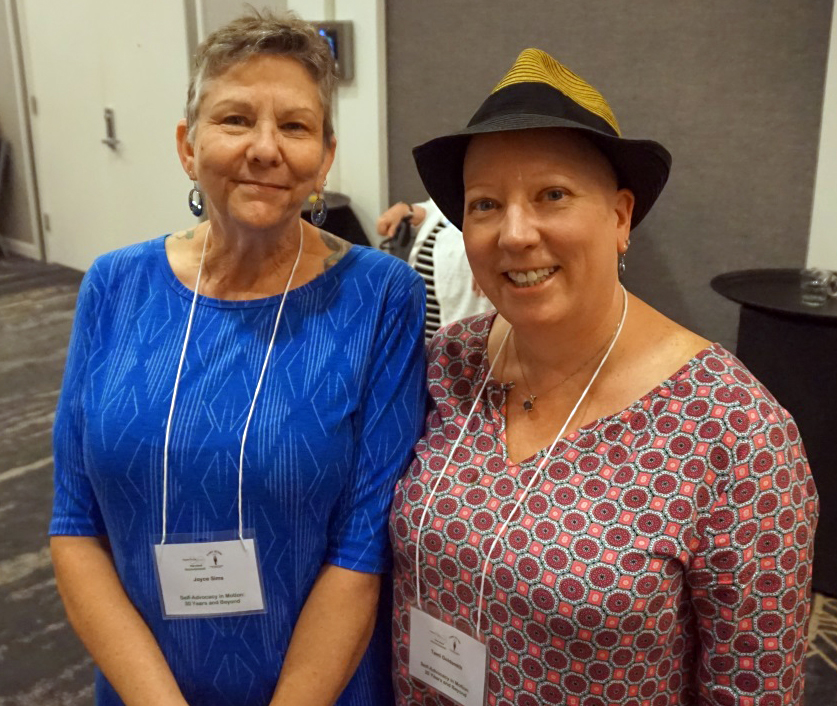 Left to right: Joyce Simms, executive director of Resource Connections, and Tami Goldsmith, POG program coordinator.
The closing plenary included remarks from self-advocates Mat Rice and Thomas Mangrum Jr. Many long-standing advocates were recognized with certificates of appreciation during a celebratory gala that followed the conference. Maryland Department of Disabilities Deputy Secretary Christian Miele delivered a proclamation from Governor Larry Hogan honoring POG's 30 years of advocacy for people with intellectual and developmental disabilities throughout Maryland.