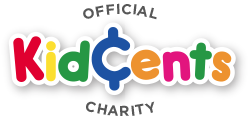 Kennedy Krieger Institute is a Rite Aid KidCents Charity Partner. And when you enroll in wellness+Plenti and choose to round up purchases, Rite Aid will match every $500 designated to the Institute.
By participating in the KidCents program, Rite Aid wellness+Plenti members can choose to automatically round up every purchase to the nearest dollar and to donate the change to Kennedy Krieger. The program provides a matching donation of $500 for every $500 Kennedy Krieger raises in contributions from Rite Aid shoppers. With this exciting match, your change can go even further. Next time you shop at Rite Aid, choose to round up for Kennedy Krieger!
For more information and to learn how to register as a wellness+Plenti member, please visit https://foundation.riteaid.com/kidcents.