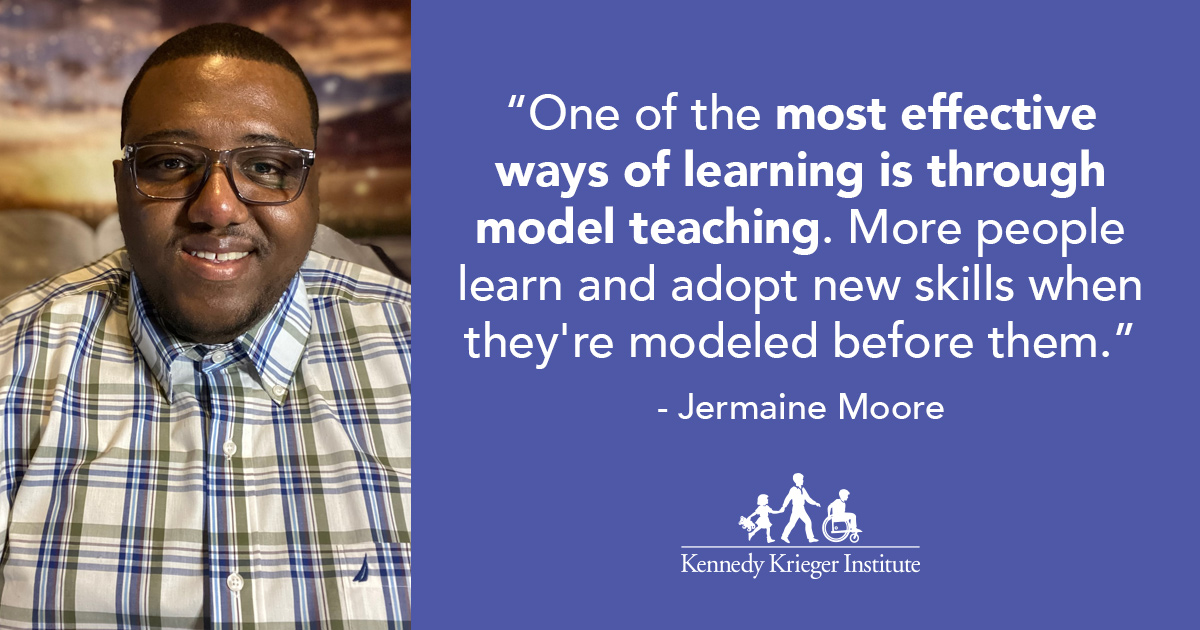 Meet Jermaine Moore,  administrative service coordinator for LEAP (Lifeskills and Education for Students with Autism and Pervasive Behavioral Challenges), a specialized autism program at Kennedy Krieger Schools.
Jermaine was diagnosed with a disability as a child. Doctors told him he would never complete school and would struggle for the rest of his life. But Jermaine went on to prove the doctors wrong: He not only graduated high school with honors, but he then earned a bachelor's degree in Christian education, a master's degree in divinity, and finally, a doctorate degree in theology.
Jermaine's personal experience with a disability inspired him to pursue a career in special education, which led him to Kennedy Krieger in 2014. Jermaine not only helps our students and patients, but he also supports his colleagues by helping tolead the Black Affinity Group at Kennedy Krieger, a group that supports the professional, social, and cultural development of Black staff members.
Jermaine's impact goes beyond Kennedy Krieger. Jermaine is largely influenced by his faith and has been working in ministry for over 20 years. Outside of the Institute, Jermaine serves as the pastor at his church, which he cites as his greatest accomplishment.
When asked how he inspires others, Jermaine says he strives to live by his personal mottos – "Lead by example" and "Be the change you want to see." We believe Jermaine personifies these mottos to the fullest and is living proof of the power of inspiring others to create change.
This #BlackHistoryMonth, we honor Jermaine and the impact he continues to make on his community. We're so proud to have you on the Kennedy Krieger team, Jermaine!