Meet Diane Appel, the Early Childhood Education Manager at the Center for Autism and Related Disorders (CARD) at Kennedy Krieger.
Diane always knew she wanted to be a teacher. When she was in first grade, Diane taught her sister, who was only 4-years-old at the time, how to read. Diane recalls being largely inspired by her teacher at the time, Ms. Mayo.
"She was a huge inspiration to me," Diane says. "I thought she was amazing and wanted to be just like her."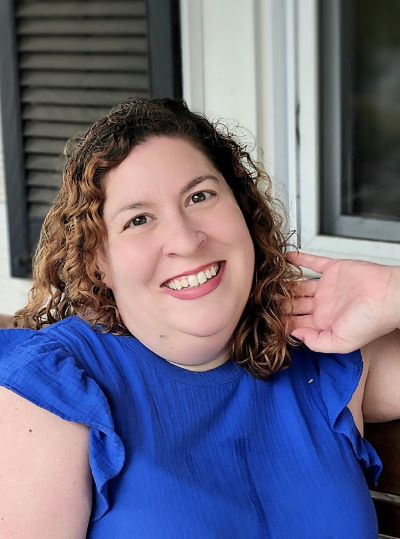 Diane's days include planning lessons, supporting  specific students or fellow staff in the classroom, writing grants, meeting with other professionals, and, of course, working in the classrooms themselves.
"I get to be a giant goofball with the kids," Diane says. "Getting students to laugh, especially students who might find social engagement challenging, is such an amazing feeling!"
Another amazing feeling, Diane notes, is when her students have breakthroughs, like learning to read.
"I get really excited for that first moment of the year, when my students start to figure out that words on paper are the same as the words that they say out loud."
And while Diane has already accomplished so much during her career, she also acknowledges changes she'd like to make to our educational system, including affordable, high-quality education for all children, regardless of their family's financial status. CARD's pre-K program features an autonomous choice in activities that caters to children from a variety of backgrounds, with a variety of abilities, Diane says that's sadly not the norm.
"All children should have the right to participate in their own learning and have a say in what is interesting to them," Diane says.
This Teacher Appreciation Month, we thank Diane for the many ways she gives back to her students. Thank you for everything you do, Diane!