Meet Aubree, a six-year-old Kennedy Krieger patient currently receiving speech therapy for stuttering.
Aubree first started coming to Kennedy Krieger for speech services when she was three. Since then, Aubree has grown to look forward to her appointments and the time she gets to spend with Kate Smidl, a speech-language pathologist at our Outpatient Speech-Language Clinic. Kate has been working closely with Aubree since she first started coming to the Institute.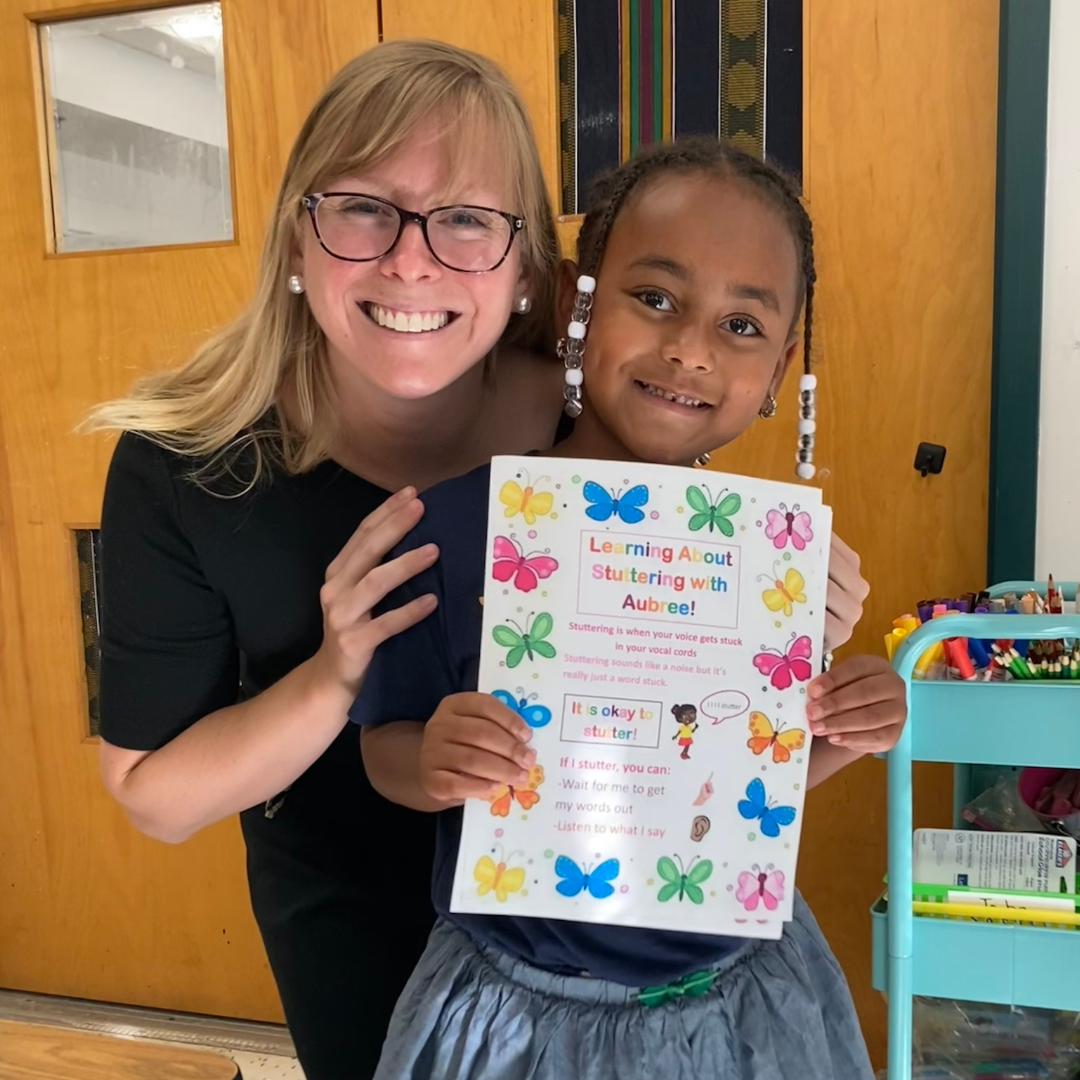 Aubree's therapy sessions have not only taught her the skills and resources she needs to manage her stuttering, but they've also helped her develop a positive view on stuttering, inspiring her to advocate for herself and educate her peers and family members on stuttering.
"The amount of support we receive from Kate is amazing," Alexis, Aubree's mother, says. "Aubree leaves her therapy sessions feeling empowered and in control of her voice."
Alexis' hopes for Aubree's future are bright. "My goals are for Aubree to continue to advocate and believe in herself and to keep a positive view on her speech," she says.
In honor of International Stuttering Awareness Day on October 22, we recognize Aubree, Alexis, Kate, and all those working to educate others on stuttering. To learn more about speech-language services at Kennedy Krieger, please visit the Speech and Language Outpatient Clinic website.