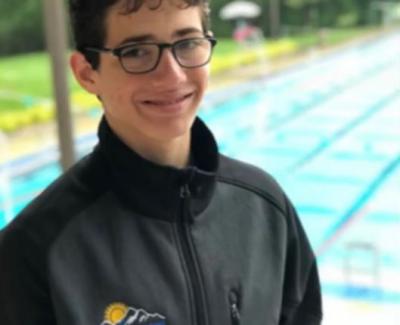 Over 90% of patients diagnosed with Acute Flaccid Myelitis (AFM), a polio-like disease, are children. Although this is a rare disease, Josef Kay did something very special for a child with AFM who was helped at Kennedy Krieger. In honor of his friend and as part of his 8th grade student Capstone project, Josef Kay decided to help patients with AFM in a multifaceted approach: through advocacy, art and fundraising for Kennedy Krieger Institute.
Focusing on advocacy and art, Josef wrote to public officials to raise awareness on a large scale to prevent or improve the status of patients with rare diseases like AFM. He also convinced his art teacher to dedicate class time to allow students to create artwork for patients at Kennedy Krieger affected by AFM. Josef donated the class's numerous drawings to Kennedy Krieger's inpatient department to brighten up the mood. He brought a positive, uplifting atmosphere to the hospital to provide emotional support through artwork to patients and families.  
In addition to advocacy and art, Josef also fundraised for his cause. On Sunday, May 5, Josef Kay held a swim-a-thon at Rockville Swim and Fitness Center to raise money to support research and patient care of those diagnosed with AFM. Josef surpassed his goal of raising $200 and instead raised over $800 for Kennedy Krieger Institute. Josef already has plans to organize a more formal and larger swim-a-thon for Kennedy Krieger in the future.
Although AFM is extremely rare, Josef firmly believes of the importance of taking action for patients with AFM and their families. AFM like many other severe medical problems can transform not only the person's life that was diagnosed with it, but also their family and friends' lives. All of these actions – advocacy letters, art for patients, and the swim-a-thon – helped the issue of AFM in varying ways to make the world a better place for patients and families with AFM.
Josef, thank you for your hard work! It has really made a difference at Kennedy Krieger Institute!