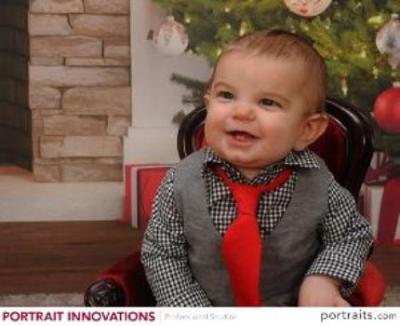 Ethan turned one on March 25th, which was cause for BIG celebration with a creative, fundraising twist. Ethan was born with a tongue and lip tie, preventing his tongue from working properly and resulting in undernourishment and severe reflux and pain. Throughout weeks of hospitalization, Ethan's mom fought for her son, striving to find relief for his condition. She found that relief at the Child and Family Support Program at Kennedy Krieger Institute. The therapists at Kennedy Krieger quickly came to a diagnosis and developed a thorough treatment plan. Danielle, Ethan's mom, says that without Ethan's therapists, "he wouldn't be the happy, healthy little man that he is today!"
What better way to celebrate this momentous birthday than with a Chili Cook-off Fundraiser? That's exactly what Ethan's family did, with more than 50 close friends and family raising $3,500 to directly support the work done by Ethan's therapists to help even more children overcome similar conditions. We are so proud of Ethan and his family's commitment to helping children!
Happy Birthday, Ethan! Thank You for your Generosity!