Dr. Jacqueline Stone: Today I am joined by Dr. Hilary Vernon, a physician in our department of neurogenetics at Kennedy Krieger Institute.
Dr. Hilary Vernon: There are more than 7,000 rare diseases that affect a combined 1 out of every 10 people. People with rare diseases are often undiagnosed or misdiagnosed and it's important for them to receive an accurate diagnosis to allow for disease management treatment and potential participation in clinical trials. I'd like to talk about a patient that I've been following in my clinic at Kennedy Krieger. She is a 38 year old woman who has had debilitating symptoms for the past two decades, including drooping of her eyelids, muscle spasms and fatigue. She has been to many doctors over the years, including at the National Institute of Health, and has had extensive testing without getting a diagnosis. As you can imagine, this was frustrating for her and her family.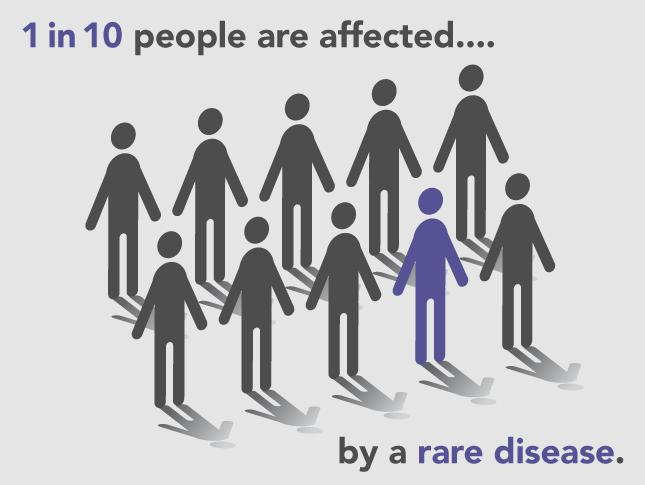 Then about two years ago she came to the neurogenetics clinic at Kennedy Krieger Institute and at her clinic, we were able to diagnose her with a very rare mitochondrial disorder called CPEO, or chronic progressive external ophthalmoplegia, through specialized mitochondrial DNA testing in a muscle tissue sample. This diagnosis has made a world of difference to her. Although there is no cure for her disorder, we're able to effectively manage her symptoms with lifestyle management, physical therapy and specialized vitamins that assist in mitochondrial function. She is now able to better manage her disease and live a more healthy productive life. Perhaps most importantly for her, we're able to tell her that she will not pass on this disease to any of her three children.
Part of her active life now includes being an advocate for other individuals with mitochondrial disorders and rare disease research. She participates in lobbying efforts on Capitol Hill and works with a rare disease foundation to raise awareness for mitochondrial disorders. She has accompanied me to present lectures to medical students about her disorder and to educate them on the importance of listening to their patients. Despite the challenges of her disease, she homeschools her three children and participates in an active life with the support of her husband, family and community. Her attitude and willingness to share her experience, strength and hope inspires me every day and makes me feel fortunate for the career that I have in rare diseases.
Dr. Jacqueline Stone: Inspiring moments is produced for WYPR by Kennedy Krieger Institute. I am Dr. Jacqueline Stone.