A mutual passion for Kennedy Krieger reunited two families after 40 years. Orlee Engler Kahn, director of planned giving at Kennedy Krieger, had a front row seat to their joyful reunion.
Orlee: Being on the philanthropy team at Kennedy Krieger is truly rewarding because I get to meet and work with so many committed, special, and generous individuals. They are all very dear to me and their stories of why they support our mission are both memorable and meaningful.
However, one recent story of two donor families with intersecting lives was particularly touching. This is the story I wish to share.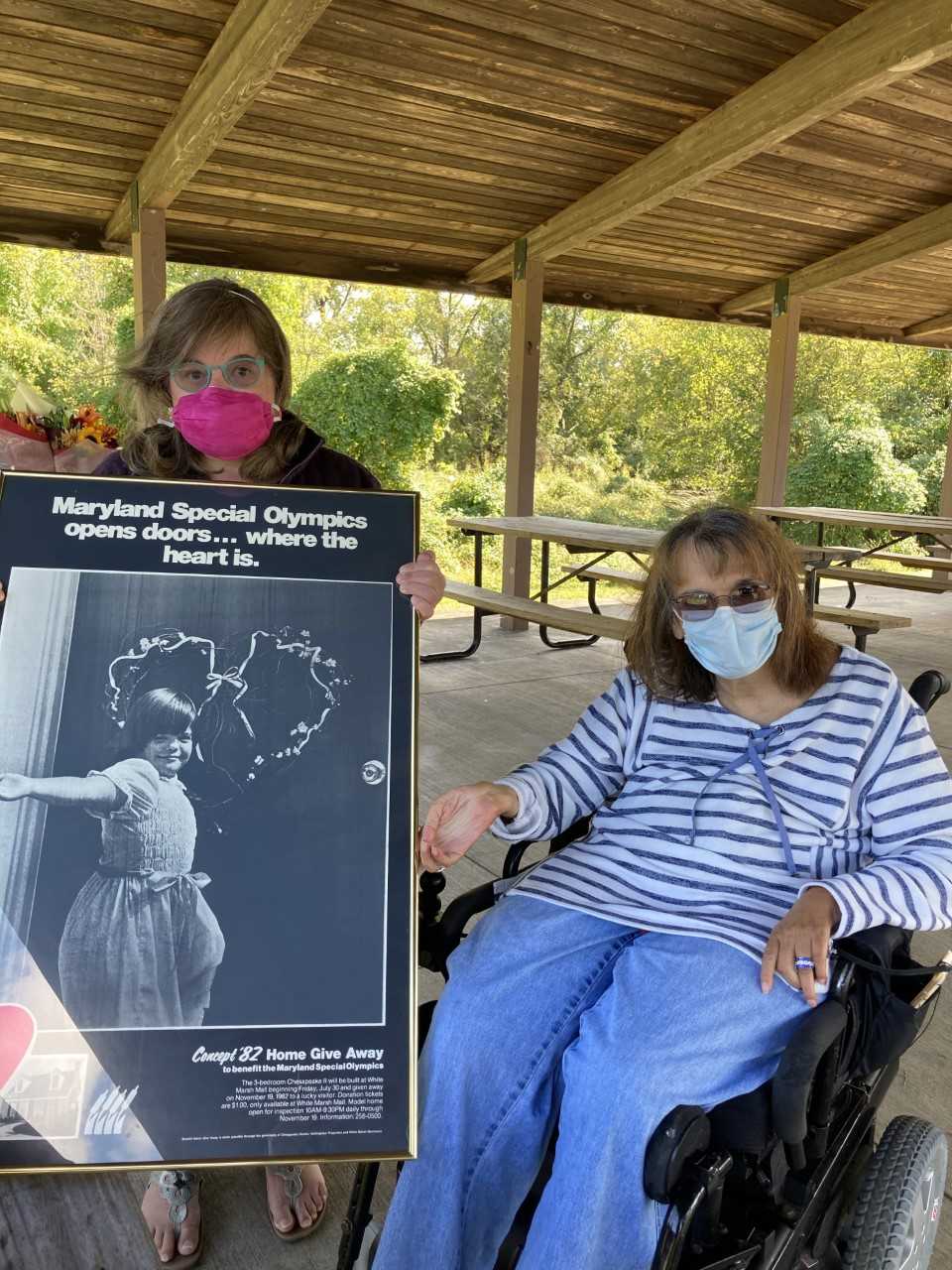 I have been blessed to work with Jenny and her incredibly loving and supportive family for many years. Jenny is now 47 years old, and was born with Down syndrome. Her parents, Sam and Donna, have been longtime champions of our work.
Another wonderful, more recent donor, Karen, primarily works with a colleague of mine. Karen chose to support Kennedy Krieger Institute because of her deep love for children.
A story highlighting Karen's generosity was featured in our annual donor report, which Jenny's parents received in the mail and fortunately decided to read cover to cover!
What we didn't know was that Jenny, Donna and Sam had a beautiful and deep connection to Karen from 40 years ago. Karen had worked for Special Olympics and had recruited Jenny to be part of a PR campaign. So when Jenny was only seven years old, she and Karen worked together to raise funds for that worthy organization. Over time, Karen and Jenny's family had unfortunately lost touch. That is… until their connection to and mutual passion for Kennedy Krieger Institute!
Jenny and her parents recognized Karen in the published Gratitude Report article and reached out to ask if we could reunite them after all these years. That reunion took place recently, at a local park, with all of the necessary social distancing precautions in place.
And although all in attendance were wearing masks, Jenny immediately recognized her old friend Karen— and both women were so excited to see one another again after so many years.
It was the most joyful and happy reunion! People like Jenny, Donna, Sam and Karen are the inspiration for my ongoing passion for my work at Kennedy Krieger. At the end of the day, it is all about connections. Connections to one another, to the causes we care about, to our family and friends. In the midst of this pandemic when so many of us are separated from those whom we love, these two families remind us not only of how important relationships and connections are, but how strong bonds can endure and thrive and indeed continue to bring us joy and inspiration for time immemorial.