It's been nearly five years since Jonathan Bresler first visited Kennedy Krieger Institute's International Center for Spinal Cord Injury. At the time, he was recovering from surgery to remove a tumor on his spinal cord, and was looking for a rehabilitation center that could help him regain the ability to walk.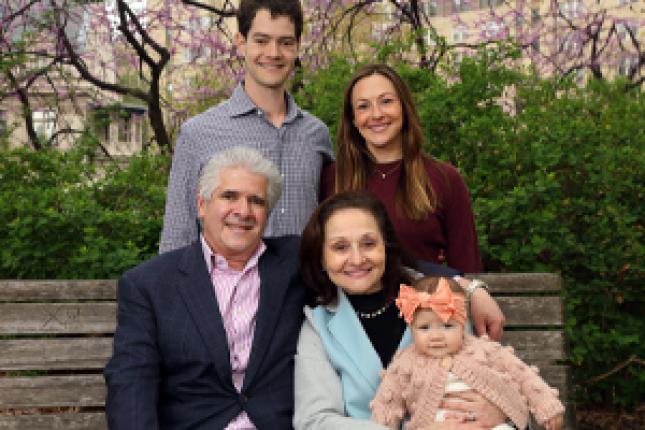 "Right from my tour of the Institute, I could tell how passionate everyone was about the work they do," Jon, then 28, says. His wife, Sarah, was also impressed. "Everyone gave us a lot of hope for Jon's recovery," she says. But they soon noticed something else: Space was pretty tight in the center's rehabilitation gym at Kennedy Krieger's main campus in Baltimore.
Over time, Jon got to know Tom Novotny, the center's director of operations and business development, and learned there was far more need for the center's rehabilitative services than the center could meet.
"When Tom mentioned they were looking to build a second facility, I knew right away that was something I wanted to support," Jon says. "The waiting list for seeking treatment for spinal cord injuries in this area is too long, and I knew that supporting the new location would help alleviate that."
Giving to something like this allows for generations of people to get the support they need." – Jonathan Bresler
The opening of that second location this past summer in Howard County, Maryland, was made possible through a generous donation from Jon and Sarah, as well as from Jon's parents, Sidney and Phyllis, and the Robert I. Schattner Foundation, Inc., a charitable organization that Sidney directs.
"We can't speak highly enough of the impact Kennedy Krieger has had on our son's recovery," Sidney says. And visiting the center's new location "was so heartwarming, because we could see how the center is making a huge difference to people of all ages."
"Before our second location opened, we weren't able to treat as many patients as we wanted to, and our waiting list was growing dramatically," Tom says. "The Breslers' gift has allowed us to treat many more patients, and at a location convenient to our patients in the Washington, D.C., area."
Charitable giving is something that comes naturally to the Breslers. "Sidney and I have always had philanthropy as a cornerstone in how we live our life and how we raise our family," Phyllis says. For the past five years, Jon has raised money for the center by participating in the Baltimore Running Festival, and he and Sarah have matched every dollar he's raised through the event. Supporting the center's new location takes that philanthropy one step further.
"Giving to something like this allows for generations of people to get the support they need—there's a permanence to it," Jon says. "We're happy to be able to help a lot of people over a long period of time."