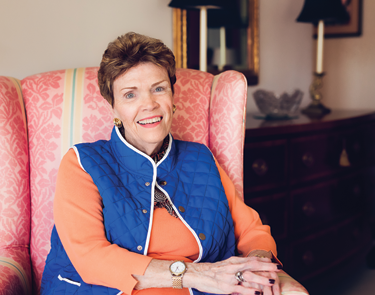 In 1941, when she was only a month old, Jane Terrell Neer made her first trip to Baltimore, for an appointment with Dr. Winthrop Phelps. Jane had been born with athetoid cerebral palsy, which affected movement along the entire right-hand side of her body. Her father, a prominent surgeon in Richmond, Virginia, knew if anyone could help his daughter, it was Dr. Phelps, who in 1937 had founded the Children's Rehabilitation Institute, which later became Kennedy Krieger Institute.
As a child, Jane made monthly trips to Baltimore to see Dr. Phelps, who "was like a second father to me, always encouraging me to live as normal a life as possible." Dr. Phelps explained that Jane's relatively mild cerebral palsy condition could make it hard for others to understand her physical disability.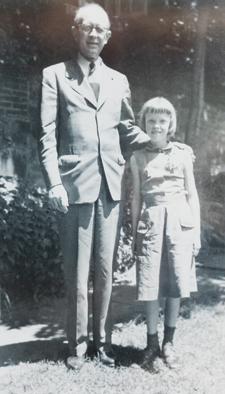 "Throughout my life, I've found that to be true," Jane says. "I'm so grateful to Dr. Phelps for explaining that to me."
When Jane was preparing for a postgraduate year of study in Switzerland, Jane told Dr. Phelps she planned to learn how to ski. "My mother was horrified," she says, but Dr. Phelps said, "'Well, why not!'" As it turned out, all it took was a little lift added to one of her ski boots and skis, and Jane was off down the slopes.
Dr. Phelps' successor at Kennedy Krieger, Dr. Charles E. Silberstein, continued to be there for Jane. In 1992, following his advice, Jane underwent a total hip replacement. After months of recuperation, she returned to work and threw a "Hip, Hip, Hooray" party to thank those who had helped her recover. Dr. Silberstein and his wife travelled all the way from Baltimore to Richmond to attend—a thoughtful act Jane will never forget. Dr. Silberstein also oversaw Jane's month-long therapy "boost" in 2011, when Jane traveled to Baltimore every other day for physical therapy.
Recently, Jane joined the Winthrop Phelps Society, a group of donors who pledge to include Kennedy Krieger in their estate plans.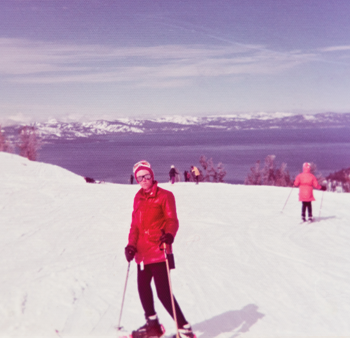 "I just wanted to give back to Kennedy Krieger for the wonderful care Dr. Phelps and Dr. Silberstein provided," she says. "I don't think I could have made it without them. They were just the perfect doctors for me."