Principal Investigator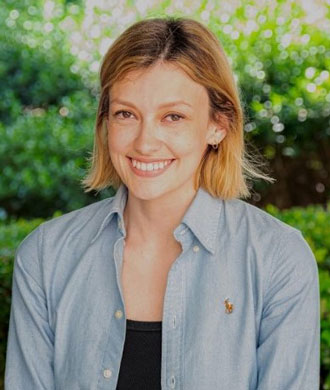 Dr. Maya Opendak, PhD
Dr. Opendak immigrated from St. Petersburg, Russia when she was 2 and grew up outside of Philadelphia, PA. She obtained her bachelor's degree in Psychology at Columbia University, working with Dr. Peter Balsam. She then earned her Ph.D. at Princeton working in Dr. Elizabeth Gould's lab and completed her postdoctoral research fellowship at NYU Langone Health under the mentorship of Dr. Regina Sullivan. Dr. Opendak joined the faculty at Kennedy Krieger Institute and the Solomon H. Snyder Department of Neuroscience at the Johns Hopkins University School of Medicine in August 2021.
When not in lab, Dr. Opendak enjoys movies, sci-fi novels, and cuddling with her dogs Linus and Benny.
---
Lab Technicians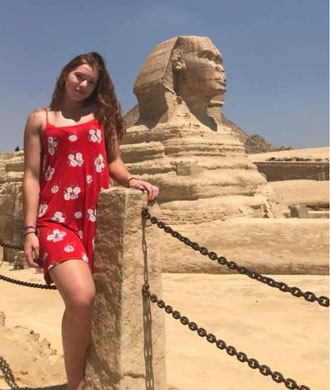 Katherine Packard, MA
Katherine Packard graduated from the University of Rhode Island with a BS in Psychology, clinical focus. She also earned a Masters in Psychology from NYU, where she first began working with Dr. Opendak and Shannon Hu. Packard's interests lie in clinical treatment serving populations with serious mental illness, specifically schizophrenia. She plan to enter a Clinical Psychology PhD program, where she will focus on this population. Packard is especially passionate about upholding ethical care and respect for client autonomy in clinical treatment. Outside of the lab, she enjoys powerlifting, attending concerts and going to Spirit Halloween.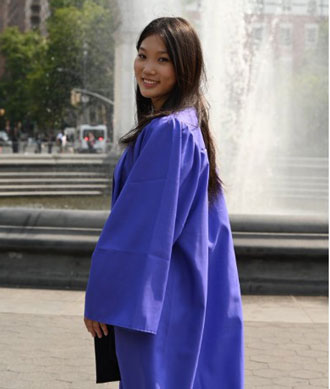 Shannon Hu
Shannon Hu recently graduated from NYU, where she majored in neural science and worked with Dr. Opendak and Katherine Packard in a previous lab. She has a strong interest in the clinical applications of basic neuroscience and the translation of our findings to more targeted and effective treatments for psychiatric disorders, particularly depression and anxiety. Hu plans to attend medical school and work with affected populations in the future.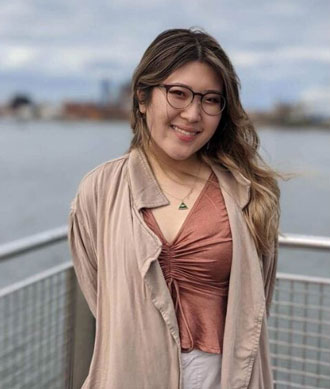 Julie Wang
Julie Wang graduated in May 2021 from NYU with a BS in Neural Science and a minor in Child and Adolescent Mental Health Studies. She previously worked with Dr. Opendak, Katherine Packard and Shannon Hu at NYU. She plans to pursue a PhD in Clinical Psychology in the future and is currently trying to gain more clinical and research experience. Wang is most interested in mental health advocacy, specifically in racial/ cultural minorities and other underserved communities. In her free time, Wang likes to play with her dog Moose, paint and wander around the city.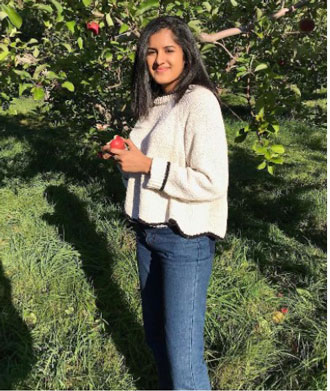 Anne George 
Anne George recently graduated from Dartmouth College with a Bachelor's degree in Neuroscience and Anthropology. She is interested in investigating the role of pathological plasticity in developmental, mood and neurodegenerative disorders, and hopes to continue her research within a Neuroscience PhD program. When not in the lab, George enjoys trying out new recipes, book-clubbing with friends and thrifting. 
---
Undergraduates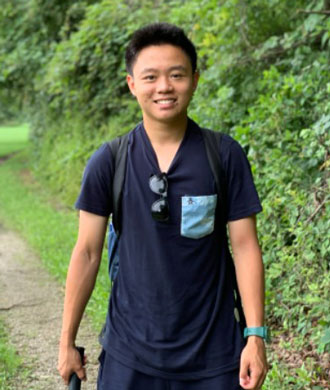 Tommy Song
Tommy Song is a freshman at Johns Hopkins University studying Neuroscience and Public Health. Song is most interested in the neurological basis of late life disorders and illnesses such as Alzheimer's Disease and Parkinson's Disease. He plans to pursue a MD/PhD program after completing his undergraduate studies, focusing on clinical neuroscience. Outside of lab and the library, Song loves to play sports (run, badminton, rock climbing, lifting), do anything outdoors, read and strum on the guitar.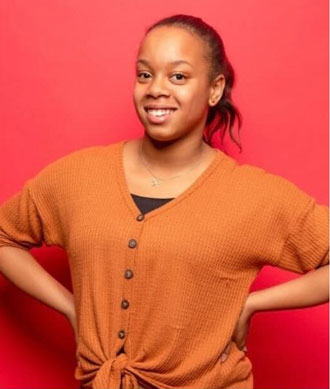 Jhanay Rowden
Jhanay Rowden is a Sophomore at Johns Hopkins University, pursuing a BS in Molecular and Cellular Biology and a minor in Psychology. She plans on joining an MD program following graduation. Rowden's current primary academic and research interests lie in the neuroscience of social and developmental psychology, hence the reason she decided to join the lab. When not in the lab, she loves going to group workouts with friends, trying new eating spots, and watching movies and tv shows.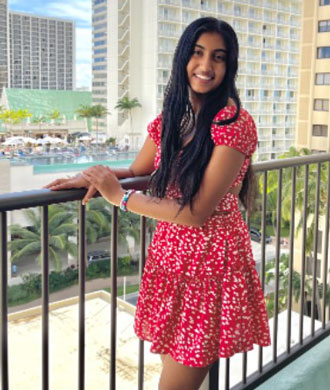 Pranali Bendale
Pranali Bendale is a freshman at Johns Hopkins University studying Neuroscience, Psychology and Economics. She is most interested in studying neurological diseases (such as Huntington's disease and Alzheimer's) as well as learning about the various ways neurology can be further explored through neurosurgery. In Bendale's free time, she loves to bake, hang out with friends in the city, read and try new foods.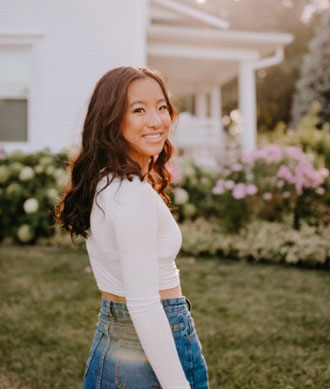 Allison Su
Allison Su is a freshman at Johns Hopkins University studying neuroscience and computer science. In the future, she hopes to go to medical school following graduation. Su is interested in research focusing on neuroscience related to neurological disorders and diseases. Outside of lab, she enjoys going on runs, exploring the city with friends and painting.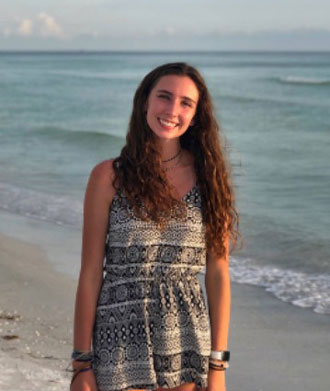 Victoria Grimaldi
Victoria Grimaldi is a freshman at Johns Hopkins University studying Neuroscience and Psychology. She is interested in investigating neurodegenerative disorders as well as better understanding traumatic brain injuries and ways to develop more effective therapies. Grimaldi plans to attend medical school following graduation. When not at the lab, Grimaldi enjoys playing the piano or guitar, reading or doing anything outdoors.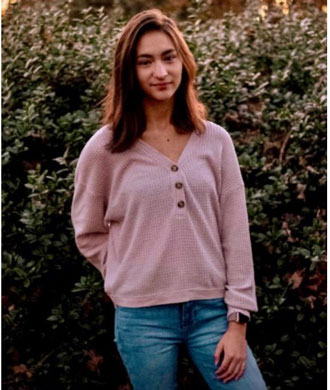 Elaina Regier
Elaina Regier is a sophomore at Johns Hopkins studying neuroscience and psychology, with a hope to go into academia when I finish grad school. Regier's main academic interests are in neurodevelopmental disorders, especially autism and ADHD, and in how environmental factors affect development. She enjoys reading, digital art and constantly cuddling with her dog Milo.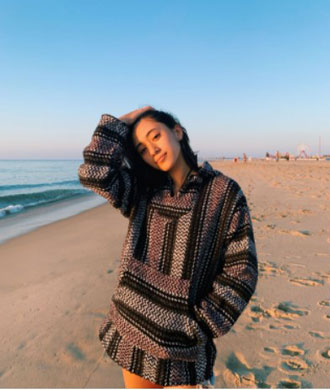 Emily Testone
Emily Testone is a freshman at Johns Hopkins University studying Neuroscience, Behavioral Biology and Visual Arts. She is most interested in the prevention of neurogenetic disorders (such as Neurofibromatosis and Epilepsy), and the process of recovery after severe TBIs. After undergrad, Testone hopes to obtain a MD/PhD.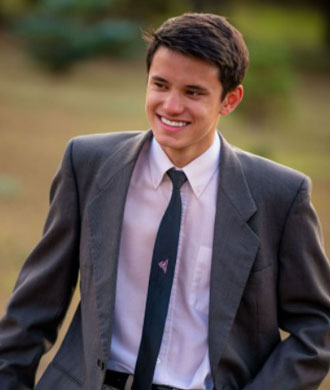 Oliver Nguyen-Lopez
Oliver Nguyen-Lopez is a freshman at Johns Hopkins majoring in Neuroscience and Molecular and Cellular Biology. He is most interested in increasing understanding of neurodegenerative diseases for better treatments and therapies. Nguyen-Lopez hopes to attend dental school or continue neuroscience research post-graduation. In his free time, he enjoys playing tennis, folding origami and exploring the outdoors.