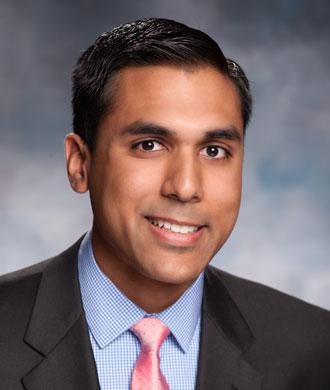 Child and Adolescent Psychiatrist
Kennedy Krieger Institute
1741 Ashland Avenue
Baltimore, MD 21205
United States
About
Dr. Kalari is a child and adolescent psychiatrist and developmental neuropsychiatry scholar at the Kennedy Krieger Institute. He is also an instructor of Psychiatry at the Johns Hopkins University School of Medicine. He predominantly works with patients in the Center for Autism and Related Disorders, Neuropsychiatry in Epilepsy Program, and Clinical Trials Unit.
Education
Dr. Kalari completed his undergraduate studies in neuroscience, with a minor in bioethics, at Johns Hopkins University. He earned a master's degree in metabolic biology and public health at Columbia University and engaged in clinical research at the New York Nutrition and Obesity Research Center. He then went on to earn his medical degree from Rutgers - Robert Wood Johnson University Medical School and complete a residency in general adult psychiatry at Zucker Hillside Hospital in New York. He remained in NYC and also completed his fellowship in child and adolescent psychiatry at Zucker Hillside Hospital, during which he served as a chief fellow.
Research Summary
Dr. Kalari's clinical research interests are varied- including pharmacotherapy for neuropsychiatric disorders, optimization of systems of care, and quality improvement.
- Collaborator on "Collaborative Outcomes Study on Health and Functioning During Infection Times" (COH-FIT) international survey study of the COVID19 pandemic's effect on physical and psychological well-being
Research Publications
Higdon, C., Blader, J., Kalari, V. K., & Fornari, V. M. (2020). Measurement-Based Care in the Treatment of Attention-Deficit/Hyperactivity Disorder and Disruptive Behavior Disorders. Child and Adolescent Psychiatric Clinics of North America, 29(4), 663-674.
Kissileff, H. R., Thornton, J. C., Torres, M. I., Pavlovich, K., Mayer, L. S., Kalari, V.K., Rosenbaum, M. (2012). Leptin reverses declines in satiation in weight-reduced obese humans. The American journal of clinical nutrition, 95(2), 309-317.