Sanjaya K.
Upadhyaya
,
MBBS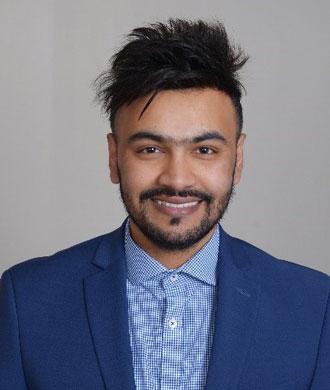 Clinical Data Manager II
Kennedy Krieger Institute
1750 E. Fairmount Avenue
Baltimore, MD 21231
United States
About
Sanjaya K. Upadhyaya is a clinical data manager in the Department of Neuropsychology at Kennedy Krieger Institute. He is actively involved in clinical data automation using python, creating and maintaining data pipelines with SQL, and analyzing the data using excel, python and R for research purposes.
Education
Upadhyaya is an ECFMG certified International Medical Graduate. After completing a MBBS from Nepal, he worked as a research extern at University of Maryland
Research
Upadhyaya has his research experience in the field of psychology. He is interested in using the programming and machine learning in clinical research.
Related Links