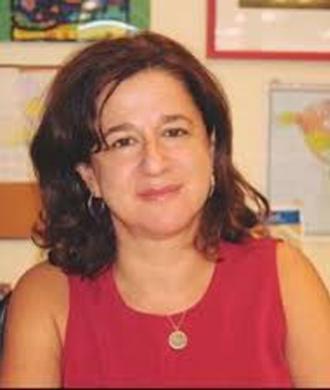 Director, Primary Care and Community Partnerships, Center for Autism and Related Disorders
Kennedy Krieger Institute
3901 Greenspring Avenue
Baltimore, MD 21211
United States
About
Dr. Roula Choueiri is the director of Primary Care and Community Partnerships at the Center for Autism and Related Disorders (CARD) at Kennedy Krieger Institute. Her focus of clinical work is the Early Identification and care of children with Autism Spectrum Disorder (ASD) both in academic and community settings. She has developed the Rapid Interactive screening Test in Autism in Toddlers (RITA-T), validated its use for ages 18 months-36 months, and has developed its online training and workshops. She has been working with primary care providers and early childhood providers across Massachusetts, and the U.S., to study its integration in different clinical models to improve access and early diagnosis of ASD, especially in underserved areas and young children from diverse cultural and ethnic background. In addition, she is collaborating with researchers from other countries to validate the RITA-T in other languages and cultures. Dr. Choueiri was a previous ambassador of Centers for Disease Control (CDC) Act Early Campaign to MA (2016-2018) and was actively involved in the MA Act Early State Team as a member of its steering committee since 2013. She has led and continues to lead several workshops and trainings on the early signs of ASD, early screening and early diagnosis models for ASD, that integrate standard measures and the RITA-T in different clinical and community settings. She will continue to participate and develop these community efforts while at CARD and Kennedy Krieger.
Education
Dr. Choueiri was born in Beirut, Lebanon where she received her medical school education, and training in Pediatrics and Child neurology at the American University of Beirut before moving to Boston, MA. She completed a fellowship in Neurodevelopmental Disabilities at Boston Children's Hospital and Pediatric residency at the Massachusetts General Hospital, in MA and was on staff and a faculty at the LADDERS/Lurie Center for Autism at MGH then at Tufts Center for Children with Special Needs. Dr. Choueiri was the division director for Developmental and Behavioral Pediatrics at the University of Massachusetts Chan Medical School (2014-2022) and subsequently the Director of the Early Childhood Outreach Community Programs through Neurology at Boston Children's Hospital before moving to Kennedy Krieger in her current roles.
In addition to English, Dr. Choueiri is also fluent in Arabic and French languages.
Research Summary
The RITA-T is at the core of Dr. Choueiri's clinical and research work currently. She collaborates with researchers and clinicians internationally, for the translation of the RITA-T to other languages (Arabic, Turkish, French, Chinese, Portuguese and Spanish), and its validation in different cultures to further improve early detection. Clinical models including the RITA-T are replicated in different areas of the world and in other states within the U.S. Dr. Choueiri has developed a training for early childhood providers based on the principles of family navigation to support and guide families after the diagnosis of Autism in their children. She has developed a training program that seeks to expand diagnosticians' capacity by also training Nurse Practitioners and community Primary Care Providers. Dr. Choueiri has trained close to 4000 providers on the RITA-T through in-person and tele-video workshops as well as through the online RITA-T course. The RITA-T current online training and website: www.childrenshospital.org/AutismRITA-T
Research Publications
Choueiri RN, Wagner S. A New Interactive Screening Test for Autism Spectrum Disorders in Toddlers. The Journal of pediatrics. 2015 Aug 1; 167(2): 460-6. doi: 10.1016/j.jpeds.2015.05.029. PubMed PMID: 26210844; PubMed Central PMCID: PMC7877705.
Zwaigenbaum L, Bauman ML, Choueiri RN, Fein D, Kasari C, Pierce K, Stone WL, Yirmiya N, Estes A, Hansen RL, McPartland JC, Natowicz MR, Buie T, Carter A, Davis P, Granpeesheh D, Mailloux Z, Newschaffer C, Robins D, Smith Roley S, Wagner S, Wetherby A. Early Identification and Interventions for Autism Spectrum Disorder: Executive Summary. Pediatrics. 2015 Oct 1; 136 Suppl 1: S1-9. doi: 10.1542/peds.2014-3667B. PubMed PMID: 26430167.
Zwaigenbaum L, Bauman ML, Stone WL, Yirmiya N, Estes A, Hansen RL, McPartland JC, Natowicz MR, Choueiri RN, Fein D, Kasari C, Pierce K, Buie T, Carter A, Davis P, Granpeesheh D, Mailloux Z, Newschaffer C, Robins D, Roley SS, Wagner S, Wetherby A. Early Identification of Autism Spectrum Disorder: Recommendations for Practice and Research. Pediatrics. 2015 Oct 1; 136 Suppl 1: S10-40. doi: 10.1542/peds.2014-3667C. PubMed PMID: 26430168.
Zwaigenbaum L, Bauman ML, Choueiri RN, Kasari C, Carter A, Granpeesheh D, Mailloux Z, Smith Roley S, Wagner S, Fein D, Pierce K, Buie T, Davis P, Newschaffer C, Robins D, Wetherby A, Stone WL, Yirmiya N, Estes A, Hansen RL, McPartland JC, Natowicz MR. Early Intervention for Children With Autism Spectrum Disorder Under 3 Years of Age: Recommendations for Practice and Research. Pediatrics. 2015 Oct 1; 136 Suppl 1: S60-81. doi: 10.1542/peds.2014-3667E. PubMed PMID: 26430170.
Zwaigenbaum L, Bauman ML, Fein D, Pierce K, Buie T, Davis P, Newschaffer C, Robins DL, Wetherby A, Choueiri RN, Kasari C, Stone WL, Yirmiya N, Estes A, Hansen RL, McPartland JC, Natowicz MR, Carter A, Granpeesheh D, Mailloux Z, Smith Roley S, Wagner S. Early Screening of Autism Spectrum Disorder: Recommendations for Practice and Research. Pediatrics. 2015 Oct 1; 136 Suppl 1: S41-59. doi: 10.1542/peds.2014-3667D. PubMed PMID: 26430169.
Roula N. Choueiri and Andrew W. Zimmerman. New Assessments and Treatments in ASD. Review paper. March. Curr treat Options Neurol 2017. 19:6. DOI: 10.1007/s11940-017-0443-8.
Yassin R, Abou Abbas L, Krayem M, Salame E, Choueiri RN, Boustany R. The Rapid Interactive Screening Test for Autism in Toddlers (RITA-T): Validity in a Lebanese Cross-Cultural Pilot Study. International Journal of Autism & Related Disabilities. 2020 Jun 25; 3(2). Available from: http://dx.doi.org/10.29011/2642-3227.000036. doi: 10.29011/2642-3227.000036.
Choueiri RN, **Lindenbaum A, **Ravi M, **Robsky W, Flahive J, Garrison W. Improving Early Identification and Access to Diagnosis of Autism Spectrum Disorder in Toddlers in a Culturally Diverse Community with the Rapid Interactive screening Test for Autism in Toddlers. Journal of autism and developmental disorders. 2021 Nov 1; 51(11): 3937-3945. doi: 10.1007/s10803-020-04851-3. PubMed PMID: 33423215; PubMed Central PMCID: PMC8510911.
Choueiri, R., Garrison, W.T. & Tokatli, V. Early Identification of Autism Spectrum Disorder (ASD): Strategies for Use in Local Communities. 2022. Indian Journal of Pediatrics https://doi.org/10.1007/s12098-022-04172-6
Roula Choueiri, MD , William T. Garrison, PhD , Valerie Tokatli, BA , Naaz Daneshvar, BA , Jillian Belgrad, BA , Guangyu Zhu, PhD, and Bo Zhang, PhD. The RITA-T (Rapid Interactive Screening Test for Autism in Toddlers) Community Model to Improve Access and Early Identification of Autism in Young Children. 2023. Child Neurology Open Volume 10: 1-9. DOI: 10.1177/2329048X231203817