Rebecca W.
Lieb
,
PhD, ABPP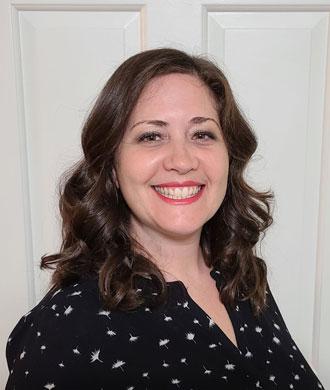 Psychologist II, Department of Neuropsychology
Kennedy Krieger Institute
1750 E. Fairmount Avenue
Baltimore, MD 21231
United States
About
Dr. Rebecca Lieb is a licensed and board-certified child and adolescent clinical psychologist who has been on staff in the Neuropsychology Department at Kennedy Krieger Institute since 2021. She specializes in working with preschool and elementary school aged children with (suspected) developmental delays including language delays, Autism Spectrum Disorder (ASD), and Intellectual Disability/Global Developmental Delay, as well as early learning concerns and questions of ADHD and co-occurring anxiety. She sees patients for psychological assessment in the Development and Early Learning Clinic and the Executive Function Clinic within the Neuropsychology Department's outpatient program.
Education
She received her PhD from Loyola University, Chicago in 2011 and completed an APA-Accredited Internship and a Postdoctoral Fellowship at the Carolina Institute for Developmental Disabilities (CIDD) at the University of North Carolina, Chapel Hill. She has experience working with a variety of developmental concerns and age ranges. Dr. Lieb is also an active member of the American Psychological Association (APA), serving as the 2021 Chair of the Continuing Education Committee.