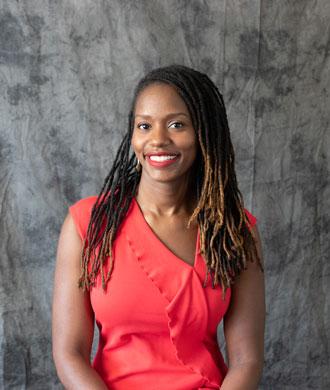 Clinic Supervisor, Executive Function Clinic
Kennedy Krieger Institute
1750 E. Fairmount Avenue
Baltimore, MD 21231
United States
About
Dr. Rashida Barner is a licensed clinical psychologist who serves as the clinic supervisor of the Executive Function Clinic in the Department of Neuropsychology at Kennedy Krieger Institute. Dr. Barner specializes in providing psychological assessment services for children and adolescents (age 6 and older) for a variety of presenting concerns including neurodevelopmental (ADHD, learning disorders, intellectual disabilities), mood, anxiety and/or disruptive disorders. In addition, she provides supervision to trainees at the pre-doctoral and post-doctoral level. Dr. Barner has a keen interest in providing culturally relevant evaluations to a diverse population; examining a child's social, familial and cultural factors is important. She also has provided several continuing education training seminars on the aforementioned topic. Dr. Barner has been on staff in the Neuropsychology Department at Kennedy Krieger since 2016. She sees patients for psychological assessment in the Executive Function Clinic and in the Emotion and Behavior Clinic within the Neuropsychology Department's outpatient program.
Education
Dr. Rashida Barner received a Bachelor of Arts degree in Psychology from Spelman College in Atlanta, GA. She received a Master of Education degree from the Harvard Graduate School of Education. Dr. Barner completed Master of Arts and Doctor of Philosophy degrees in clinical child psychology at Southern Illinois University Carbondale. Her pre-doctoral internship in child acute psychiatry & pediatric consultation/ liaison was completed at the Virginia Treatment Center for Children/ Virginia Commonwealth University Health System in Richmond, VA. After receiving her doctorate, Dr. Barner completed a post-doctoral fellowship in the Child and Family Therapy Clinic (Department of Behavioral Psychology) at the Kennedy Krieger Institute/ Johns Hopkins University School of Medicine.
Dr. Barner is a licensed psychologist in Maryland.