Paul A.
Watkins
,
MD, PhD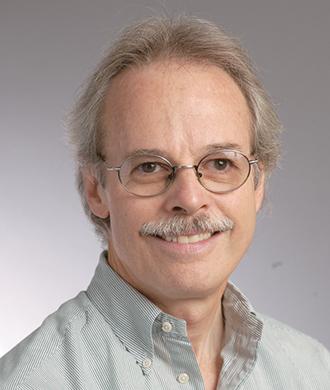 Research Scientist, Kennedy Krieger Institute
Kennedy Krieger Institute
707 N. Broadway
Baltimore, MD 21205
United States
About
Dr. Paul Watkins is a research scientist at the Kennedy Krieger Institute. He is also a professor of neurology at the Johns Hopkins University School of Medicine. He has held joint appointments in the Department of Biological Chemistry since 1992, the Center for Human Nutrition in the Department of International Health at the Johns Hopkins Bloomberg School of Public Health since 1994, and the Oncology Center since 2011.
Education
Dr. Watkins did his undergraduate, graduate and medical training at Johns Hopkins, receiving a medical degree and doctoral degree in biochemistry in 1978. In the years which followed, he served as both a research associate and medical staff fellow at the National Institutes of Health, as well as commissioned officer service for the United States Public Health Service.
Research
Childhood X-linked adrenoleukodystrophy (ALD), which was depicted in the 1992 movie "Lorenzo's oil," results from destruction of myelin in the brain. Biochemically, XALD patients are unable to break down fatty substances called very long-chain fatty acids (VLCFA). Because of this impairment, toxic VLCFA accumulate in the brain and other organs. A primary goal of the Watkins laboratory is to understand the biochemical basis of XALD and related genetic diseases. Patients with these diseases all have intellectual disabilities, adrenal gland insufficiency, and other significant health problems. A current research focus is to identify drugs that lower VLCFA in cells from ALD patients, and then test them in mice with ALD.  
Research in the Watkins lab has also focused on a family of enzymes involved in the metabolism of fatty acids, called "acyl-CoA synthetases." A subset of these enzymes that process VLCFA may contribute to the biochemical abnormalities in XALD. In the course of these studies, researchers in the Watkins Lab have discovered several new enzymes involved in VLCFA metabolism. One of these, which is not thought to be involved in XALD, was found at exceptionally high levels in brain tumors (malignant glioma). When malignant brain tumor cells are depleted of this enzyme, the cells become significantly less malignant. In addition to investigating why this enzyme seems to promote malignancy, a search is underway for drugs that inhibit this enzyme, as they may prove to be of value in treating brain tumors.
Related Links
Elsevier Fingerprint Engine Profile for Paul A. Watkins