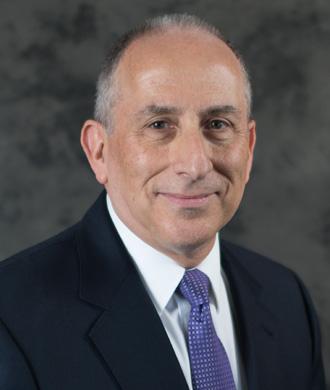 Director of Medical Outpatient Services
Kennedy Krieger Institute
707 N. Broadway
Baltimore, MD 21205
United States
About
Dr. Paul Lipkin is Kennedy Krieger Institute's director of medical outpatient services. Dr. Lipkin also provides clinical services in the Center for Development and Learning at the Institute and is a professor of pediatrics at The Johns Hopkins University School of Medicine.
Education
Dr. Lipkin received his undergraduate degree from Rutgers University and attended medical school at Rutgers New Jersey Medical School. He received his general pediatrics training, focusing on primary care, at Sinai Hospital of Baltimore, followed by subspecialty training in developmental pediatrics at The Johns Hopkins University and Kennedy Krieger Institute. He is board-certified in pediatrics, neurodevelopmental disabilities, and developmental and behavioral pediatrics.
Dr. Lipkin joined the faculty at Kennedy Krieger and The Johns Hopkins University in 1995. He is currently a professor of pediatrics at The Johns Hopkins University School of Medicine.
Prior to his current position, Dr. Lipkin served for 15 years as the director of Kennedy Krieger's Center for Development and Learning, and for five years as the director of the Interactive Autism Network and as the director of medical informatics at the Institute. He also served as medical site leader for the Institute's outpatient center at 801 North Broadway.
Dr. Lipkin has provided national leadership on children with special healthcare needs and disabilities, including autism spectrum disorder (ASD) and other neurodevelopmental disorders, through his work with the American Academy of Pediatrics (AAP), where he served as chair of its Council on Children with Disabilities from 2002 to 2007. He remains active in key AAP initiatives, including its guidelines on developmental and ASD screening, and on the implementation of the Individuals with Disabilities Education Act (IDEA). He was the recipient of the AAP's Arnold J. Capute Award in 2011 for his efforts on behalf of children with disabilities. Dr. Lipkin served as a Robert Wood Johnson Foundation health policy fellow from 2010 to 2011, working in the Office of the Secretary of Health and Human Services.
Research
Dr. Lipkin's clinical and research careers have focused on the early identification, evaluation and treatment of children and adolescents with developmental disabilities, including ASD and learning and attention disorders. Key focus areas include:
Early identification of neurodevelopmental disorders in children, including ASD, with particular emphasis on screening in primary healthcare and related settings.
Participant-powered research on ASD and related disabilities, utilizing the internet (research informatics).
Clinical management of neurodevelopmental disorders, including attention-deficit/hyperactivity disorder (ADHD) and related learning disorders.
Neurodevelopmental and behavioral aspects of other medical conditions.
Dr. Lipkin has current funding from the American Foundation for Suicide Prevention for the investigation of screening for and prevention of suicide in children with neurodevelopmental disorders and ASD, with collaborators at the National Institute of Mental Health. Other recent funding for projects focused on ASD in children and adults includes support from the Centers for Disease Control and Prevention (CDC), the Patient-Centered Outcomes Research Institute, and the National Institutes of Health. Dr. Lipkin is also an Epic physician champion at Kennedy Krieger, guiding the implementation of Epic, the Institute's electronic health record, for his fellow physicians at the Institute.