Matt
Edelstein
,
PsyD, BCBA-D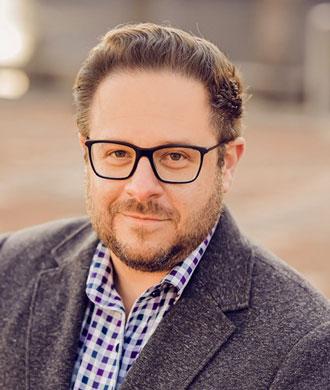 Psychologist and Behavior Analyst
Department of Behavior Psychology
1750 E. Fairmount Ave.
4th Floor
Baltimore, MD 21231
United States
About
Dr. Edelstein is a licensed psychologist and licensed behavior analyst at the Behavior Management Clinic in the Department of Behavior Psychology at Kennedy Krieger Institute. He is a member of the training faculty for the department, where he supervises doctoral externs, doctoral interns, and postdoctoral fellows. Dr. Edelstein is an instructor in the Department of Psychiatry and Behavioral Sciences at the Johns Hopkins University School of Medicine.
Dr. Edelstein obtained his Bachelor's degree from Boston University and his Master's degree from Columbia University. He received his doctorate in clinical psychology from Rutgers University. Dr. Edelstein completed his doctoral internship and postdoctoral fellowship at the Kennedy Krieger Institute and Department of Pediatrics at Johns Hopkins University School of Medicine. He is a board certified behavior analyst at the doctoral level (BCBA-D), and is a member of the American Psychological Association (APA) and the Association of Behavior Analysts International (ABAI).
Research Summary:
Dr. Edelstein's clinical and research interests include the assessment and treatment of challenging behavior in pediatric populations, child behavior disorders, and behavioral parent training.
Current research focuses on the development of assessment and treatment procedures to provide early intervention to young children with behavior disorders, identifying methods of data collection to improve caregiver participation in treatment, and the systematic application of behavior analytic protocols in outpatient settings to improve patient outcomes.
Research Publications:
https://scholar.google.com/citations?user=WTPzMBEAAAAJ&hl=en