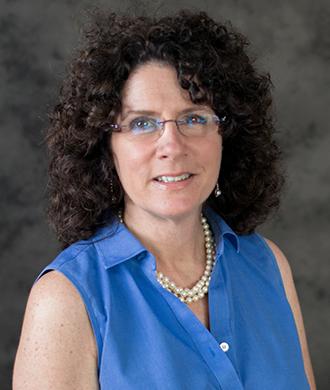 Vice President, School Programs
Kennedy Krieger Institute
3825 Greenspring Avenue
Baltimore, MD 21211
United States
About
Dr. Linda Myers is the vice president of School Autism Services, Research, and Professional Development for the Kennedy Krieger Institute. In addition she holds a faculty position as an assistant professor in the School of Education at Johns Hopkins University (JHU), as well as a Faculty appointment with the Wendy Klag Center for Autism and Developmental Disabilities at the Johns Hopkins School of Public Health.
Education
Dr. Myers holds a master's and a doctoral degree in Special Education and School Administration from the Johns Hopkins University. She has over 25 years of experience in the field of special education with expertise in autism spectrum disorder (ASD).
In her current position, Dr. Myers is responsible for organizing the delivery of comprehensive high quality evidence-based practices for students with autism in the areas of curriculum, instruction, employee training and professional development in autism, and best clinical practices. She reviews all proposals for research to be conducted in the school programs and serves as Principal Investigator on approved studies. Dr. Myers also currently serves on Maryland's Advisory Committee for the Home and Community Services Autism Waiver; and on the National Association of Private Special Education Centers (NAPSEC) Board of Directors as Conference Committee Chair, and on the Board of Directors for the Maryland Association of Nonpublic Special Education Centers (MANSEF).
Prior to holding her current position, she has served as the educational director of the schools' Life Skills and Education for students with Autism and other pervasive behavioral challenges (LEAP) Program. LEAP serves students with severe forms of ASD, ages 5-21 years old. Dr. Myers served as a coordinator/facilitator on the Maryland State Department of Education's Autism Task Force, which published Early Intervention Guidelines for young children with autism.