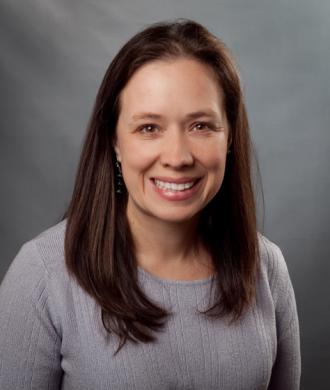 Neurodevelopmental Pediatrician
Kennedy Krieger Institute
801 N. Broadway
Baltimore, MD 21205
United States
About
Dr. (Vera) Joanna Burton is a developmental neurologist at Kennedy Krieger Institute and an assistant professor in the Department of Neurology and Neurosurgery at Johns Hopkins Medicine. Her clinical and research career is focused on improving functional outcomes after perinatal brain injury. Her expertise is in early identification of cerebral palsy, language disability and attention disorders. She co-directs the Infant Neurodevelopment Center and the Study on Perinatal brain injury Recovery and OUTcome (SPROUT) research collaborative. She is also the medical director of PACT: Helping Children with Special Needs and the Child and Family Support Center.
Dr. Burton is the site director for the Cerebral Palsy Foundation Early Detection and Intervention Network and a trainer for the Neonatal Intensive Care Unit Network Neurobehavioral Scale (NNNS) and the Hammersmith Infant Neurological Examination (HINE). She is a member of the Child Neurology Society, American Speech-Language-Hearing Association, and the American Academy for Cerebral Palsy and Developmental Medicine.
Education
Dr. Burton graduated, with honors, with a bachelor's degree in linguistics from the University of Chicago in 1994. She then taught bilingual special education in Washington, D.C., before receiving her MD and PhD in 2008 from the University of Illinois, with the PhD in speech and hearing science, focusing on language acquisition. She trained in general pediatrics at the University of Maryland Medical Center before receiving specialized training in neurodevelopmental disabilities at Kennedy Krieger Institute. Dr. Burton is board-certified in general pediatrics and neurology, with special qualification in child neurology.
Research
Dr. Burton's research identifies early neurobehavioral biomarkers of later dysfunction across developmental domains for children born prematurely or with perinatal brain injury. She also designs and validates novel assessment tools that can provide outcomes measures for trials of early interventions in early prediction of neurodevelopmental outcomes. She works with a multidisciplinary team to examine potential interventions to mitigate early brain injury in these infants.
Related Links
Research Publications
Maitre NL, Burton VJ, Duncan AF, Iyer S, Ostrander B, Winter S, Ayala L, Burkhardt S, Gerner G, Getachew R, Jiang K, Lesher L, Perez CM, Moore-Clingenpeel M, Lam R, Lewandowski DJ, Byrne R. Network Implementation of Guideline for Early Detection Decreases Age at Cerebral Palsy Diagnosis. Pediatrics. 2020 Apr 8. [Epub ahead of print]
Dorner RA, Boss, RD, Burton VJ, Raja R, Lemmon ME. Parent Preferences for Neurodevelopmental Screening in the Neonatal Intensive Care Unit. Dev Med Child Neurol. 2020 Jan.
Dorner RA, Allen MC Robinson S, Soares BP, Perin J, Ramos E, Gerner G, Burton VJ. Early neurodevelopmental outcome in preterm posthemorrhagic ventricular dilation and hydrocephalus: Neonatal ICU Network Neurobehavioral Scale and imaging predict 3-6 month Motor Quotients and Capute Scales. J Neurosurg Pediatr. 2019 Dec 20:1-11.
Chin E, Jayakumar S, Gerner G, Soares BE, Cristofalo E, Leppert MLO, Allen MC, Parkinson C, Johnston MV, Northington FJ, Burton VJ. Preschool language outcomes following perinatal hypoxic-ischemic encephalopathy in the age of therapeutic hypothermia. Dev Neurosci. 2019 Jun 5:1-11. [Epub ahead of print]
Gerner GJ, Newman EI, Burton VJ, Roman, B, Cristofalo EA, Leppert M, Johnston, MV, Northington FJ, Huisman, TAGM, Poretti A. Correlation Between White Matter Injury Identified by Neonatal Diffusion Tensor Imaging and Neurodevelopmental Outcomes Following Term Neonatal Asphyxia and Therapeutic Hypothermia: An Exploratory Pilot Study. J Child Neurol. 2019 Sep;34(10):556-566.
Villagomez,AN, Munoz FM, Peterson RL, Colbert AM, Gladstone M, MacDonald B, Wilson R, Fairlie L, Gerner GJ, Patterson J, Boghossian NS, Burton VJ, Cortes M, Katikaneni LD, Larson JCG, Angulo AS, Joshi J, Nesin M, Padula MA, Kochhar S Connery AK for The Brighton Collaboration Neurodevelopmental Delay Working Group. Neurodevelopmental delay: Case definition & guidelines for data collection, analysis, and presentation of immunization safety data. Vaccine. 2019; 37(52) 7623-7641.
Dorner RA, Soares BP, Robinson S, Allen MC, Perin J, Burton VJ. The relationship between clinical imaging and neurobehavioral assessment in posthemorrhagic hydrocephalus of prematurity. Front Physiol. 2019 Feb 11;10:64.
Salas J, Reddy N, Orru E, Carson KA, Chavez-Valdez R, Burton VJ, Stafstrom CE, Northington FJ, Huisman TAGM. The role of diffusion tensor imaging in detecting hippocampal injury following neonatal hypoxic-ischemic encephalopathy. J Neuroimaging 2019; 29 (2):252-259.
Leppert MLO, Burton VJ, German RA, Gentner MB, Yimgang DP, Chen BY. Teaching to varied disciplines and educational levels simultaneously: An innovative approach in a neonatal follow-up clinic. Med Teach. 2018 Apr;40(4):400-406.
Dorner RA, Burton VJ, Allen MC, Robinson S, Soares BP. Preterm neuroimaging and neurodevelopmental outcome: a focus on intraventricular hemorrhage, post-hemorrhagic hydrocephalus, and associated brain injury. J Perinatol. 2018 Nov;38(11):1431-1443.
Gerner GJ, Burton VJ, Poretti A, Bosemani T, Cristofalo E, Tekes A, Seyfert D, Parkinson C, Leppert M, Allen M, Huisman TA, Northington FJ, Johnston MV (2016). Transfontanellar duplex brain ultrasonography resistive indices as a prognostic tool in neonatal hypoxic-ischemic encephalopathy before and after treatment with therapeutic hypothermia. J Perinatol. 36(3), 202-6.
Gerner G, Burton VJ. The Neurobiology of Encephalopathy of Prematurity. In MV Johnston, H Adams, AS Fatemi (Eds). Neurobiology of Disease, 2nd Edition. 2016. New York: Oxford University Press.
Burton VJ, Ahn E. Congenital Hydrocephalus. In MV Johnston, H Adams, AS Fatemi (Eds). Neurobiology of Disease, 2nd Edition. 2016. New York: Oxford University Press.
Burton VJ, Gerner G, Cristofalo E, Chung SE, Jennings JM, Parkinson C, Koehler RC, Chavez-Valdez R, Johnston MV, Northington FJ, Lee JK (2015). A pilot cohort study of cerebral autoregulation and 2-year neurodevelopmental outcomes in neonates with hypoxic-ischemic encephalopathy who received therapeutic hypothermia. BMC Neurol. 15, 209.
Bosemani T, Burton VJ, Felling RJ, Leigh R, Oakley C, Poretti A, Huisman TA (2014). Pediatric hemiplegic migraine: role of multiple MRI techniques in evaluation of reversible hypoperfusion. Cephalalgia. 34(4), 311-5.
Burton VJ, Watkins RV (2007). Measuring word learning: dynamic versus static assessment of kindergarten vocabulary. J Commun Disord. 40(5), 335-56.
Burton VJ, Watkins RV. Dynamic assessment: Understanding children's development. Young Exceptional Children [Monograph Series 4]: Assessment. 2002: 61-72.