James M.
Anders Jr.
,
CPA, MBA, CGMA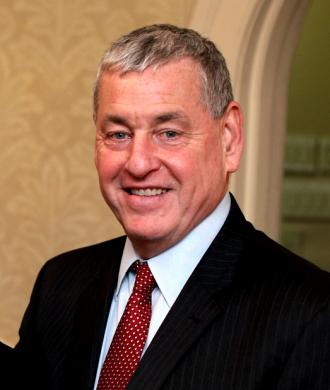 Administrator and Chief Operating Officer
Kennedy Krieger Institute
707 North Broadway
Baltimore, MD 21205
United States
About
James (Jim) Anders, MBA, CGMA, CPA is administrator and chief operating officer (COO) at Kennedy Krieger Institute. In addition, he is President and chief executive officer (CEO) of the real estate holding company, Madison Street Ventures, Inc., and the for-profit Madison Group Ventures, Inc. He joined the Institute in 1986.
Jim leads operations for the Institute's schools, medical and clinical programs and hospital facility and has leadership responsibility for the finance, human resources, information systems, marketing, and other staff support teams. Jim provides strategic direction for combined programs with an annual revenue of $325 million and shares leadership for government relations and a staff of more than 2,800 employees.
A native of Maryland, Jim received a bachelor's degree in accounting from Loyola University Maryland and a master's degree in business administration from the University of Baltimore. He is also a director for a number of for and nonprofit boards of directors.
In 1998, he was a founding board member of National Senior Campuses, Inc., the governing organization of 22 Continuing Care Retirement Communities (CCRC's) managed by Erickson Retirement Communities. Serving as a member of the Executive Committee for 21 years, he was instrumental in the organization's national expansion and growth. In addition to being the chair of the organization's Strategic Positioning and Long Range Planning Committee, he was the chairperson of the National Investment Trust, which has combined assets of $700 million and an annual combined operating revenue in excess of $2 billion. He also served as past-president and chairperson of the board.
Prior to joining Kennedy Krieger Institute, Jim was a management consultant with Ernst & Whinney (now Ernst & Young) with a focus on bankruptcy resolution and return to profitability client work. Early in his career, he was the director of manufacturing for Eastern Stainless Steel. He maintains certification as a chartered global management accountant (CGMA) and certified public accountant (CPA).