Jennifer Shepard
Payne
,
PhD, LCSW-C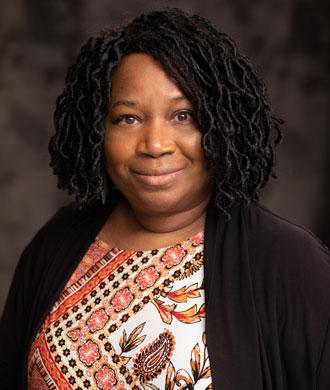 Research Scientist and Clinician
Kennedy Krieger Institute
1741 Ashland Avenue
Baltimore, MD 21205
United States
About
Dr. Jennifer Shepard Payne is a research scientist and clinician at Kennedy Krieger Institute in the Center for Child and Family Traumatic Stress (CCFTS) and is affiliated with the Center for the Neuroscience of Social Injustice. She is also an assistant professor in the Johns Hopkins University School of Medicine with a primary appointment within the Department of Psychiatry, Division of Child and Adolescent Psychiatry.
Education
Dr. Payne received her doctorate in Social Welfare from the UCLA School of Public Affairs and is a Licensed Clinical Social Worker with many years of experience in mental health clinical practice and administration. Before earning her doctorate, she received a BA in Psychology from UCLA, followed by a Master of Social Work from California State University Long Beach.
Research
Dr. Payne's research interests include developing culturally tailored community-based depression and trauma interventions and addressing minority mental health disparities. For several years, Dr. Payne has been working on culturally tailoring Acceptance and Commitment Therapy (ACT) for African American communities experiencing racial trauma. She developed a culturally-tailored ACT intervention called POOF® and is training and consulting on the model.
Dr. Payne is also the author of Out of the Fire: Healing Black Trauma Caused by Systemic Racism Using Acceptance and Commitment Therapy.
Research Publications