Ericka Anderson
Wodka
,
PhD, ABPP-CN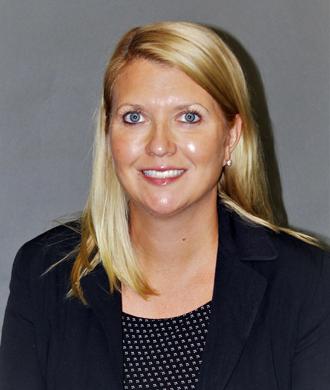 Clinical Director, Center for Autism and Related Disorders
Kennedy Krieger Institute
3901 Greenspring Ave.
Baltimore, MD 21205
United States
About
Dr. Ericka Wodka is the Clinical Director for the Center for Autism and Related Disorders (CARD) at Kennedy Krieger Institute. She is also an assistant professor in the Psychiatry Department of The Johns Hopkins University School of Medicine.
Education
Dr. Wodka graduated from the University of Maryland, College Park in 2001 with a B.S. in Neurobiology and Physiology.  She then continued her education at Drexel University, in Philadelphia, PA earning a M.S. in 2003 and Ph.D. in 2006, both in Clinical Psychology with a concentration in clinical neuropsychology.  Dr. Wodka completed her clinical internship at the Mailman Center for Child Development and University of Miami Miller School of Medicine in Miami, FL and then completed her postdoctoral residency in Pediatric Neuropsychology at the Kennedy Krieger Institute and Johns Hopkins University School of Medicine. She joined Kennedy Krieger as a pediatric neuropsychologist and licensed psychologist in 2008. Dr. Wodka is active in the mentoring programs at the Kennedy Krieger Institute, and participates in the neuropsychological training of externs, pre-doctoral interns, and post-doctoral residents; she is the supervising neuropsychologist at CARD.
Research
Dr. Wodka's broad research interest includes examining cognitive and behavioral aspects of neurodevelopmental disorders, specifically related to brain behavior relationships involving attention and language. Her focus primarily includes children with autism and ADHD. Previous projects have examined language outcomes for severely language-delayed children with autism.  Dr. Wodka is currently collaborating with researchers at Kennedy Krieger on projects examining cognitive and neuroanatomical aspects of motor and sensory difficulties observed in children with autism, and their relation to attention and habituation.
She is also involved in projects examining the cognitive and behavioral overlap between autism, attention-deficit/Hyperactivity disorder (ADHD), and anxiety disorder. Dr. Wodka is Kennedy Krieger's Principal Investigator for SPARK, a national multisite study aimed at engaging over 50,000 families of individuals with autism in research.
Related Links
Research Publications
Wodka EL, Puts NA, Mahone EM, Edden RA, Tommerdahl M, Mostofsky SH (2016). The Role of Attention in Somatosensory Processing: A Multi-trait, Multi-method Analysis. J Autism Dev Disord. 46(10), 3232-41. 
Wodka EL, Mathy P, Kalb L (2013). Predictors of phrase and fluent speech in children with autism and severe language delay. Pediatrics. 131(4), e1128-34. 
Zayat M, Kalb L, Wodka EL (2011). Brief report: performance pattern differences between children with autism spectrum disorders and attention deficit-hyperactivity disorder on measures of verbal intelligence. J Autism Dev Disord. 41(12), 1743-7.
Wodka EL, Simmonds DJ, Mahone EM, Mostofsky SH (2009). Moderate variability in stimulus presentation improves motor response control. J Clin Exp Neuropsychol. 31(4), 483-8.
Ament, K, Mejia, A, Buhlman, R, Erklin, S, Caffo, B, Mostofsky, S, *Wodka, EL. Evidence for specificity of motor impairments in catching and balance in children with autism. J Autism Dev Disord. 2014; 45 (3): 742-751. *Psychology associate working on this manuscript under my direct supervision