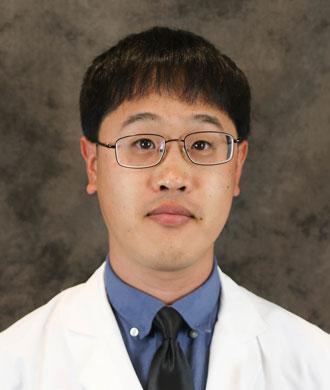 Assistant Professor of Neurology and Pediatrics
About
Dr. Eric Chin is an assistant professor of neurology and pediatrics. He is a member of the clinical faculty and directs research at the Phelps Center for Cerebral Palsy and Neurodevelopmental Medicine. Phelps Center research focuses on improving the lives of individuals with cerebral palsy and related neurodevelopmental disabilities. Dr. Chin is investigating brain- and behavior-based pain mechanisms and treatment targets in children and adults with cerebral palsy.
Education
Dr. Chin studied Computational and Neural Systems at the California Institute of Technology before attending medical school at the University of Tennessee. He received residency training in Pediatrics at Our Lady of the Lake Regional Medical Center (Baton Rouge, LA) and at Penn State Hershey Medical Center (Hershey, PA) and is Board Certified in Pediatrics. He completed Neurodevelopmental Disabilities training at Kennedy Krieger Institute and is a Board Certified Child Neurologist. He completed a T32 research fellowship at Kennedy Krieger Institute. He joined the clinical and research faculty at the Kennedy Krieger Phelps Center for Cerebral Palsy and Neurodevelopmental Medicine in 2021.
Research
Dr. Chin is interested in sensorimotor brain systems and their role in pain, movement, and overall functioning in individuals with cerebral palsy and related disorders. He hypothesizes that brain structure/organization, cognitive and behavioral factors, and environmental factors all play a role.
Dr. Chin leads ongoing studies combining participant and caregiver input, evaluations of sensation, movement, and cognition, and MRI- and EEG-based assessments of brain structure and function— seeking to define the consequences of brain injury patterns across functional domains. He hopes that insights from these studies will help develop individualized pain treatment plans improving quality of life for individuals with cerebral palsy.
Related Links