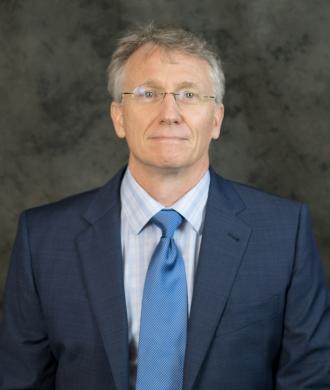 Kennedy Krieger Institute
1741 Ashland Avenue
Baltimore, MD 21205
United States
About
Dr. Daniel Hoover is a clinical child and adolescent psychologist at the Center for Child and Family Traumatic Stress at Kennedy Krieger Institute. He originated and oversees the Horizons Clinic, a group of staff developing and applying innovative treatments for children with autism, intellectual and developmental disorders, who are affected by childhood abuse and trauma. Dr. Hoover provides assessment and treatment to children and families and directs the center's psychology training programs. He is an assistant professor in the Psychiatry Department at The Johns Hopkins University School of Medicine.
Education
Dr. Hoover received his doctoral degree in clinical psychology from the University of Kentucky in 1992. He then completed a two-year postdoctoral fellowship in child and adolescent psychology at the Karl Menninger School of Psychiatry in Topeka, Kansas. Remaining on the faculty of the Menninger Clinic for 15 years, he served as director of the child psychology department and director of psychology training, as well as team leader in the inpatient adolescent treatment program. He was appointed associate professor at Baylor College of Medicine when the Menninger Clinic moved to Houston, Texas. Before joining Kennedy Krieger Institute in 2011, Dr. Hoover served as psychology supervisor and director of wraparound services for the Delaware State Division of Prevention and Behavioral Health. He continues in part-time private practice in Delaware where he resides. Dr. Hoover is board certified in clinical child and adolescent psychology through the American Board of Professional Psychology and is licensed in Delaware and Maryland.
Research
Dr. Hoover's research focuses on the intersection of autism and childhood trauma. He serves as consultant on the National Child Traumatic Stress STRYDD project (Center to Support Trauma Recovery for Youth with Developmental Disabilities). He authored and continues to develop the Interactive Trauma Scale, a child-friendly touchscreen-based measure of trauma symptoms for children exposed to violence and abuse. He is also the author of a treatment manual for adapting Trauma-Focused Cognitive Behavior Therapy for children with autism and other developmental disabilities.
Recent Research Publications
Hoover D.W., & Romero, E.M.G. (2019). The Interactive Trauma Scale: A web-based measure for children with autism. Journal of Autism and Developmental Disorders, 49(4):1686-1692.
Hoover, D.W., & Kaufman, J. (2018). Adverse childhood experiences in children with autism spectrum disorder. Current Opinion in Psychiatry 31(2), 128-132.
Beltran, M., Brown-Ellihali, A., Held, A., Ryce, P., Ofonedu, M., Hoover, D., Ensor, K., & Belcher, H. (2016). Using yoga-based psychotherapy groups for urban youth exposed to trauma. Alternative Therapies in Health and Medicine, 22(1), 39-46.
Hoover, D. W. (2015). The effects of psychological trauma on children with autism spectrum disorders: A research review. Review Journal of Autism and Developmental Disorders, 2(3), 287-299. DOI 10.1007/s40489-015-0052-y
Hoover D.W. (in press). Trauma in children with neurodevelopmental disorders: Autism, intellectual Disability, and attention-deficit/hyperactivity disorder. In: Spalletta G, Janiri D, Brogna P, Sani G, (Eds). Childhood Trauma in Mental Disorders: A Comprehensive Approach. Springer.