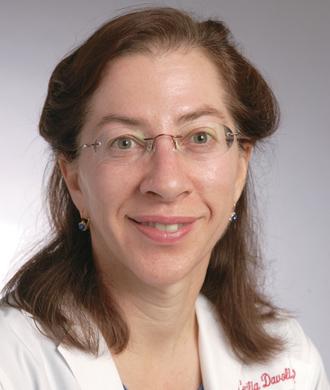 Outpatient Medical Director, Kennedy Krieger Institute
Kennedy Krieger Institute
707 N. Broadway
Baltimore, MD 21205
United States
About
Cecilia Davoli is the outpatient medical director at Kennedy Krieger Institute. She is an associate professor in pediatrics at Johns Hopkins University School of Medicine, and an associate professor of Pediatrics at The Johns Hopkins University School of Hygiene and Public Health.
Education
Dr. Davoli graduated in 1980 from the College of William and Mary with a bachelor's of science in biology. She continued her education at Georgetown University School of Medicine where she received her medical degree in 1987. Following her graduation, she did a residency in pediatrics at the University of Virginia Medical Center from 1987 to 1990, and a fellowship in developmental pediatrics at Kennedy Krieger Institute from 1990 to 1993. Dr. Davoli received her master's of public health from Johns Hopkins University School of Hygiene and Public Health in May 2002. She has worked at Kennedy Krieger Institute since 1990 as a developmental pediatrician, and is currently the outpatient medical director.
Dr. Davoli is a fellow of the American Academy of Pediatrics, as well as a member of the Kennedy Fellows Association, Society for Developmental Pediatrics and the American Academy of Cerebral Palsy and Developmental Medicine. Dr. Davoli is board certified in pediatrics and in neurodevelopmental disabilities.