Carrie S.W.
Borrero
,
Ph.D, BCBA-D, LBA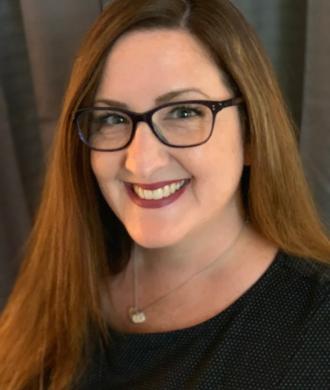 Case Manager, Pediatric Feeding Disorders Program
Kennedy Krieger Institute
707 N. Broadway
Baltimore, MD 21205
United States
About
Carrie S. W. Borrero is a Senior Behavior Analyst in the Pediatric Feeding Disorders Program at the Kennedy Krieger Institute and is an assistant professor of Psychiatry and Behavioral Sciences at The Johns Hopkins University School of Medicine.
Education
Dr. Borrero completed her graduate education at the University of Florida and earned her doctorate degree in 2006 under the supervision of Timothy R. Vollmer. She is a member of the Association for Behavior Analysis, the Maryland Association for Behavior Analysis and is a Board-Certified and a Licensed Behavior Analyst. She is currently the co-director of the Maryland Association for Behavior Analysis. She has been with the Pediatric Feeding Disorders Program since 2007, working with children with feeding difficulties, intellectual disabilities, and autism spectrum disorders.
Research
Dr. Borrero's research and training have focused on the application of behavior analytic principles to the assessment and treatment of severe problem behavior exhibited by individuals with developmental disabilities. She has contributed to research in this area through publications related to functional analysis, treatment and the evaluation of caregiver-child interactions. She has published on parent-child interactions and caregiver training related to the assessment and treatment of pediatric feeding disorders. Her current interests include the evaluation of intervention strategies to treat food refusal, caregiver training, and the effects of food preferences on treatment. She has served on the editorial board for the Journal of Applied Behavior Analysis (JABA), Behavior Analysis in Practice, Behavioral Interventions, and Behavior Modification, and has served as a guest associate editor for JABA.
Related Links
Research Publications
Borrero, C. S. W., Woods, J. N., Masler, E. A., & Lesser, A. D. (2010). Descriptive analysis of parent-child interactions: An evaluation of inappropriate mealtime behavior. Journal of Applied Behavior Analysis, 43, 71-88. PMCID: PMC2831454
Borrero, C. S. W., Schlereth, G. J., Rubio, E. K., & Taylor, T. (2013). Comparison of two physical guidance procedures in the treatment of pediatric food refusal. Behavioral Interventions, 28, 261-280. DOI: 10.1002/bin.1373
Rubio, E. K., Borrero, C. S.W., & Taylor, T. (2015). Use of a side-deposit procedure to increase consumption in children with food refusal. Behavioral Interventions, 30, 231-246. DOI:10.1002/bin.1404
Borrero, C. S. W,, England, J.D., Sarcia, B., Woods, J.N., (2016). A Comparison of Descriptive and Functional Analyses of Inappropriate Mealtime Behavior Behavior Analysis in Practice, 9, 3640369: PMC5118261
Ulloa, G, Borrero, C. S. W., & Borrero, J. (2019). Behavioral interventions for pediatric food refusal maintain effectiveness despite integrity degration: A preliminary demonstration. Behavior Modification. DOI:10.1177/0145445519847626
Woods, J. N., & Borrero, C. S. W. (2019). Extinction bursts in the treatment of pediatric food refusal. Behavioral Interventions, 34, 307-322. DOI:10.1002/bin.1672
Rivero, A. M., & Borrero, C. S. W. (2019). Evaluation of empirical pretreatment assessments for developing treatments for packing in pediatric feeding disorders. Behavior Analysis in Practice. https://doi.org/10.1007/s40617-019-00372-3