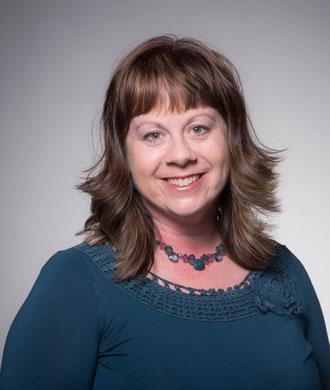 Pediatric Neuropsychologist, Department of Neuropsychology
About
Dr. Carolyn Caldwell Kennedy Krieger Institute in 2016. She provides clinical neuropsychological services in the multidisciplinary Concussion Clinic and the Infant Neurodevelopment Center. Dr. Caldwell also provides evaluations in the Neuropsychology Department's outpatient clinics, primarily through the ASPIRE (Assessment Service in neuroPsychology for Initial & Return Evaluations) and Congenital/Genetic Clinics. She is also invested in providing training for future neuropsychologists.
Education
Dr. Caldwell received her doctoral degree in clinical psychology from the University of Cincinnati and completed her pre-doctoral internship training in pediatric neuropsychology at the Henry Ford Health System in Detroit, MI. After receiving her doctorate, Dr. Caldwell completed a post-doctoral clinical fellowship in pediatric neuropsychology at the Kennedy Krieger Institute/Johns Hopkins University School of Medicine. Dr. Caldwell then completed a T32 post-doctoral research fellowship with the Center for Neuroscience Research at the Children's National Health System in Washington, D.C.
After completion of her T32 research fellowship in 2010, Dr. Caldwell began working with the Department of Defense (Department of the Army) as a clinical neuropsychologist providing evaluations and psychotherapy treatment for active duty service members, retirees, and their families.