Anna Maria
Wilms Floet
,
MD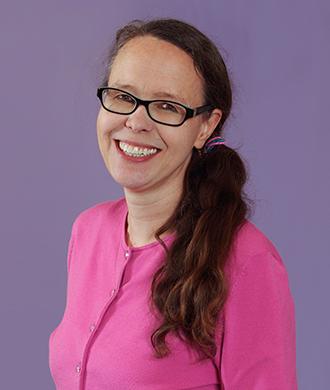 Physician, Division of Neurology and Developmental Medicine
Kennedy Krieger Institute
707 N. Broadway
Baltimore, MD 21205
United States
About
Dr Anna Maria Wilms Floet is an assistant professor in the division of Neurology and Neurodevelopmental Medicine Program at Kennedy Krieger Institute and an assistant professor of Pediatrics at The Johns Hopkins University School of Medicine. 
Education
Dr Wilms Floet earned her medical degree at the University of Leiden in the Netherlands. She completed training in pediatrics at the University Of Maryland School Of Medicine in 1996, where she subsequently completed a fellowship in Developmental Behavioral Pediatrics in 1999. She joined the Kennedy Krieger Institute in 2009. Dr Wilms Floet sees patients through the Center for Autism and Related Disorders (CARD). Her main focus there has been the evaluation of children with possible Autism Spectrum Disorder. She also sees patients though the Center for Development and Learning (CDL) for behavioral and learning difficulties. Dr Wilms Floet has an active role in the education of trainees at Kennedy Krieger Institute. 
Research
Dr Wilms Floet's research interests are on scholarly work in the area of education of trainees at the Kennedy Krieger Institute which includes the use of innovative technology and resources to reach learners at different levels of training.
Research Publications
Cohen J, Hoon A, Wilms Floet AM (2013). Providing family guidance in rapidly shifting sand: informed consent for genetic testing. Dev Med Child Neurol. 55(8), 766-8.
Desale M, Worden LT, Cohen JS, Wilms Floet AM, Hoon AH Jr (2012). Diagnostic evaluation in children with developmental delay: a cautionary tale for genetic testing. Clin Pediatr (Phila). 51(12), 1208-10.
Floet AM, Scheiner C, Grossman L (2010). Attention-deficit/hyperactivity disorder. Pediatr Rev. 31(2), 56-69.