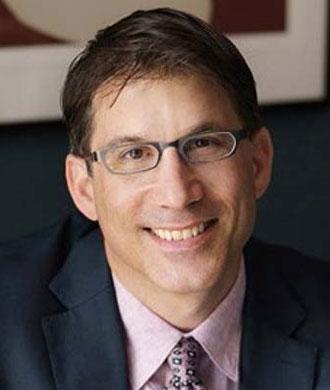 Physician, Center for Development and Learning
Kennedy Krieger Institute
801 North Broadway
Baltimore, MD 21205
United States
About
Dr. Miodovnik is a physician in the Center for Development and Learning at Kennedy Krieger Institute. He is also an assistant professor in the Department of Pediatrics at Johns Hopkins University School of Medicine
Education
Dr. Miodovnik attended the University of Virginia and graduated with distinction through the Echols Scholars program. He completed his medical school training at The Ohio State University College of Medicine and his pediatric residency at Lurie Children's Hospital of Chicago and Northwestern University's Feinberg School of Medicine.
Following residency, Dr. Miodovnik served in the US Navy as a Lieutenant Commander in Okinawa, Japan. Subsequently, he volunteered as a field doctor for Médecins Sans Frontières (Doctors without Borders) in Africa and Project Medishare in Haiti, and received a Diploma in Tropical Medicine and Hygiene from Alexander von Humboldt Tropical Medicine Institute in Lima, Peru.
Dr. Miodovnik completed a research fellowship and a Master of Public Health degree in Pediatric Environmental Health at Mount Sinai Medical Center in New York City, where he investigated the potential toxicity of endocrine disrupting chemicals on the developing brain.
After completing a clinical fellowship in Developmental-Behavioral Pediatrics and a Leadership Education in Neurodevelopmental Disabilities (LEND) fellowship at Boston Children's Hospital and Harvard Medical School, he served as Chief of Developmental Medicine at Maimonides Children's Hospital, Brooklyn's only children's hospital.
Research Publications
Miodovnik A. Prenatal exposure to industrial chemicals and pesticides and effects on neurodevelopment. Editor: J.O. Nriagu. Encyclopedia of Environmental Health (2nd Edition). Elsevier. 2019; 342-352
Miodovnik A, Harstad E, Sideridis G, Huntington N. Timing of the diagnosis of attention-deficit/hyperactivity disorder and autism spectrum disorder. Pediatrics. 2015;136(4):e830-e837
Miodovnik A, Edwards A, Bellinger DC, Hauser R. Developmental neurotoxicity of ortho-phthalate diesters: review of human and experimental evidence. Neurotoxicology. 2014;41:112-22
Miodovnik A, Engel SM, Ye X, Zhu C, Soorya L, Silva MJ, Calafat AM, Wolf MS. Endocrine disruptors and childhood social impairment. Neurotoxicology. 2011;32(2):261–267
Miodovnik A. Environmental neurotoxicants and developing brain. Mount Sinai Journal of Medicine. 2011;78(1):58–77
Miodovnik A, Diplas AI, Engel SM, Zhu C, Chen J, Wolf MS. Polymorphisms in the maternal sex steroid pathway associated with childhood behavior problems. Psychiatric Genetics. 2011;22(3):115–122
Miodovnik A and Landrigan PJ. The FDA's risk assessment on lead in women's and children's vitamins is based on outdated assumptions. Environ Health Perspect. 2009;117(7):1021-1022

Related Links