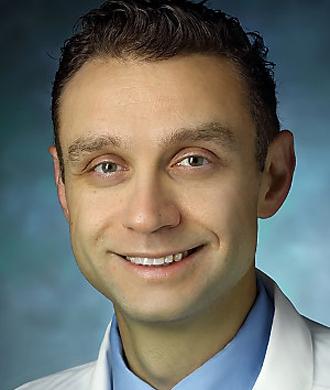 Assistant Professor of Neurology
About
Ahmad Marashly, MD, is an assistant professor of neurology in the Department of Neurology and medical director of the Pediatric Epilepsy Surgery Program at Johns Hopkins. He is also on faculty at Kennedy Krieger Institute.
Dr. Marashly is a pediatric epilepsy specialist helping children of all ages manage epilepsy symptoms. He has advanced expertise in surgical treatment of epilepsy that doesn't respond well to medications (refractory epilepsy). Dr. Marashly works with pediatric epileptologists, neurosurgeons, neuroradiologists and neuropsychologists to evaluate each child and determine if surgery is the right treatment. He follows the patient from evaluation through surgery and post-surgical care to ensure the best possible outcome.
Education
Dr. Marashly received his medical degree from Damascus University and completed a pediatric residency at Louisiana State University Health Sciences Center. He continued his training by completing several fellowships, including a pediatric neurology fellowship at the Cleveland Clinic in Ohio, and epilepsy and clinical neuropsychology fellowships at University Hospitals of Case Medical Center in Ohio.
Research Summary
Dr. Marashly's research interests include epilepsy surgery outcomes, hemispherectomy, electroencephalography, semiology, the role of functional MRI in pediatric epilepsy surgery, and brain mapping. He is a member of the American Epilepsy Society, the Child Neurology Society and the Pediatric Epilepsy Research Consortium, and has published his research in numerous medical journals.
Related Links