This month, we continue our toy recommendation series with a list of toys that require moving things in and out of containers.
Included in this list are shape sorters, piggy banks, bean bags (to be placed in a bucket or thrown through a hoop) and scoopers (for sand or water).
As always, be sure to follow the recommended age requirements when selecting toys to purchase for your child. Each of these toys will help your child improve their grasping and releasing ability, all while having fun.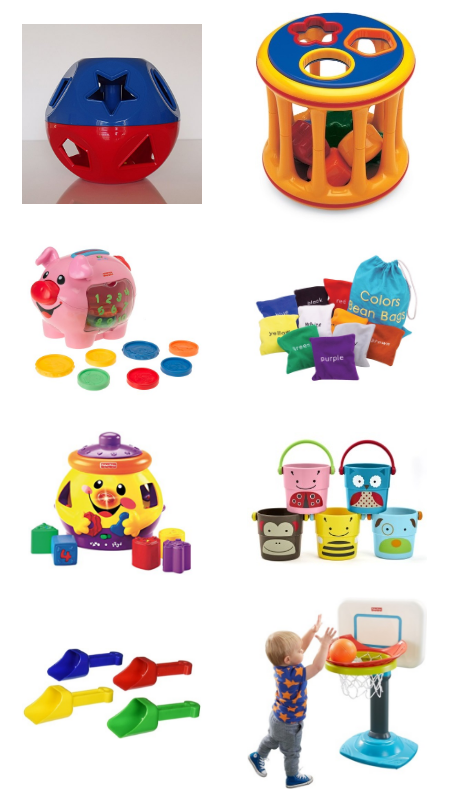 ​