Your support is critical to achieving PACT's mission.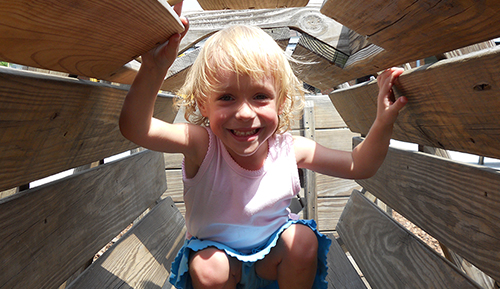 Why We Need Your Support:
PACT is an independent affiliate of Kennedy Krieger Institute. Although affiliated, PACT retains its own 501(c)3 status and a separate Board of Directors, and is responsible for its own funding. Without your support, the families we serve would have nowhere else to turn for specialized child care and family support.
When you give to PACT, you are helping to ensure that the most vulnerable, young children will be able to receive the care and early intervention that will help them develop and thrive.
Make A Contribution Today:
Please consider lending your support to PACT programs for children with special needs and their families. Your gift to PACT will help ensure that children in need will have access to quality child care and therapeutic services.
Designations Through United Way Campaigns:
PACT is a member agency of the United Way of Central Maryland and participates in the United Way Campaign (#5421); the Maryland Charity Campaign (#521230183); and the Combined Federal Campaign (#75208). PACT also participates in the United Way Days of Action during which employees from local businesses volunteer their time at a non-profit organization.
In Honor Or In Memory Gifts:
Contribution Cards - PACT creates customized cards (memorial, birthday, anniversary, etc.) to acknowledge special occasions. Cards include the names of both the recipient and the donor. A minimum donation of $10.00 is requested for a gift of this type.
Bricks - PACT offers engraved bricks that individuals may purchase to acknowledge their support of PACT and/or to honor or memorialize an individual. Each brick is engraved according to the donor's wishes. A three-line brick (maximum 15 letters/spaces per line) is $100. Bricks are laid in the walkway at the main entrance to PACT's building. A gift acknowledgement card is sent with each brick order.

To purchase a brick, please complete this form. If you have any questions, please contact our Development Office at 410-298-7000 or email Charleen O'Connor at OConnorC@KennedyKrieger.org. 
Information for Stock Transfer Gifts:
in support of PACT: Helping Children with Special Needs
(for the donor/donor's representative)
Please provide Smith Barney with the donor's name, the purpose of the gift and a description of the securities (stock type and number of shares to be transferred).
Company:
Morgan Stanley Smith Barney
Address:
650 South Exeter Street
Suite 1100
Baltimore, Maryland 21202
Account:
Use for stock transfers:
Account number 633-119431
DTC Number 0015
Attention:
Robert deMuth
410 – 736-5361 (direct line)
Questions concerning these procedures may be directed to Charleen O'Connor, Development Coordinator, at 410-298-7000 or at OConnorC@KennedyKrieger.org.
In-kind gifts can include everything from donated services (e.g., printing, photography, etc.) to items for use by the children and families (toys, clothing, supplies, etc.).
Please contact Charleen O'Connor in the Development Office at (410) 298-7000 with any questions. All donations to PACT are fully tax-deductible within the limits established by the Internal Revenue code.
Volunteering At PACT/ Days Of Caring:
PACT welcomes volunteer groups from the community and uses their skills and talents in a variety of capacities. During the months of April through October, volunteers will be able to spend time in the child care center playing and interacting with children and assisting the staff with special projects. If your company or organization is interested in participating in a day of caring at PACT, please contact our Development Office at 410-298-7000 or email OConnorC@KennedyKrieger.org.
Each year, several local businesses and organizations conduct toy drives to benefit PACT. Donors to PACT this past holiday season included Advanced Radiology, BOMA, Children's Manor Montessori Schools, Global Payments, Inc., Jewish Family Services, Pricewaterhouse-Coopers, the Social Security Administration, T. Rowe Price, Trinity School, and a number of individuals.
For more information on unique ways that you can give to PACT, contact the Office of Philanthropy at 443-923-7300 or email Theresa Macheski at Macheski@KennedyKrieger.org.
We thank you for your support!