Inpatient Family Dinners
WIN members and their families are invited to volunteer at dinners held several times a year at Kennedy Krieger for families with children staying at the Institute's inpatient hospital. Dinner, games and crafts are provided giving families a chance to relax outside of the hospital routine.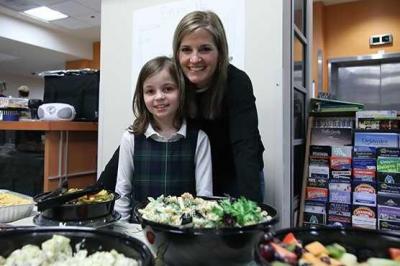 Welcome Bags
WIN members come together to prepare welcome bags for families of children beginning their stay at the Institute's inpatient hospital. It's a wonderful way to help new families feel at home at Kennedy Krieger. Many families travel from out of state or abroad to receive treatment at the Institute, and this personal welcome gift can go a long way toward making their stay in Baltimore a positive one.