Fundraising Events:
The Women's Initiative Network's signature fundraising events are held annually. Every year, each event raises money for a specific program, clinic or research project at Kennedy Krieger institute.
Our Fundraising Events include:
Hats & Horses
This elegant, Derby-themed event is always an evening to remember. The 2022 event was held on Thursday, May 5 at the Winslow in downtown Baltimore. Guests enjoyed expertly prepared cuisine and specialty cocktails, dancing and silent and live auctions.
Learn More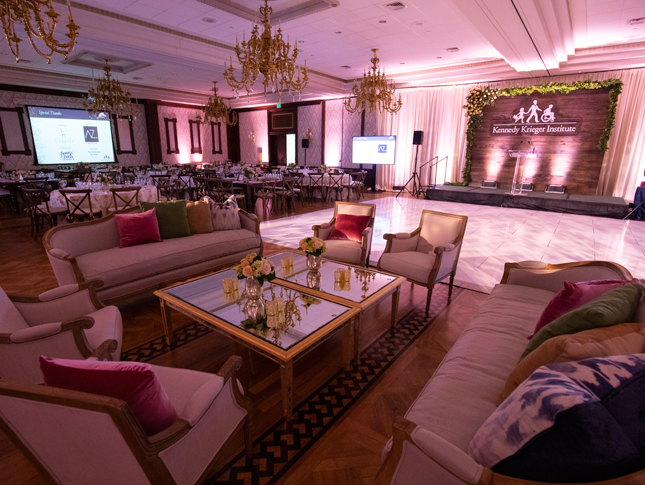 Wine Walkabout
For the past seven years, the Women's Initiative Network has hosted its annual Wine Walkabout at the acclaimed Caves Valley Golf Club. This event has always been a festive way to usher in the beginning of the holiday season by welcoming guests to a beautiful location and offering some wonderful fine wine samplings paired with a delicious array of culinary delights, as well as intriguing raffle prizes, all to benefit Kennedy Krieger and the children and families it ​serves. 2022 date and location soon to be announced!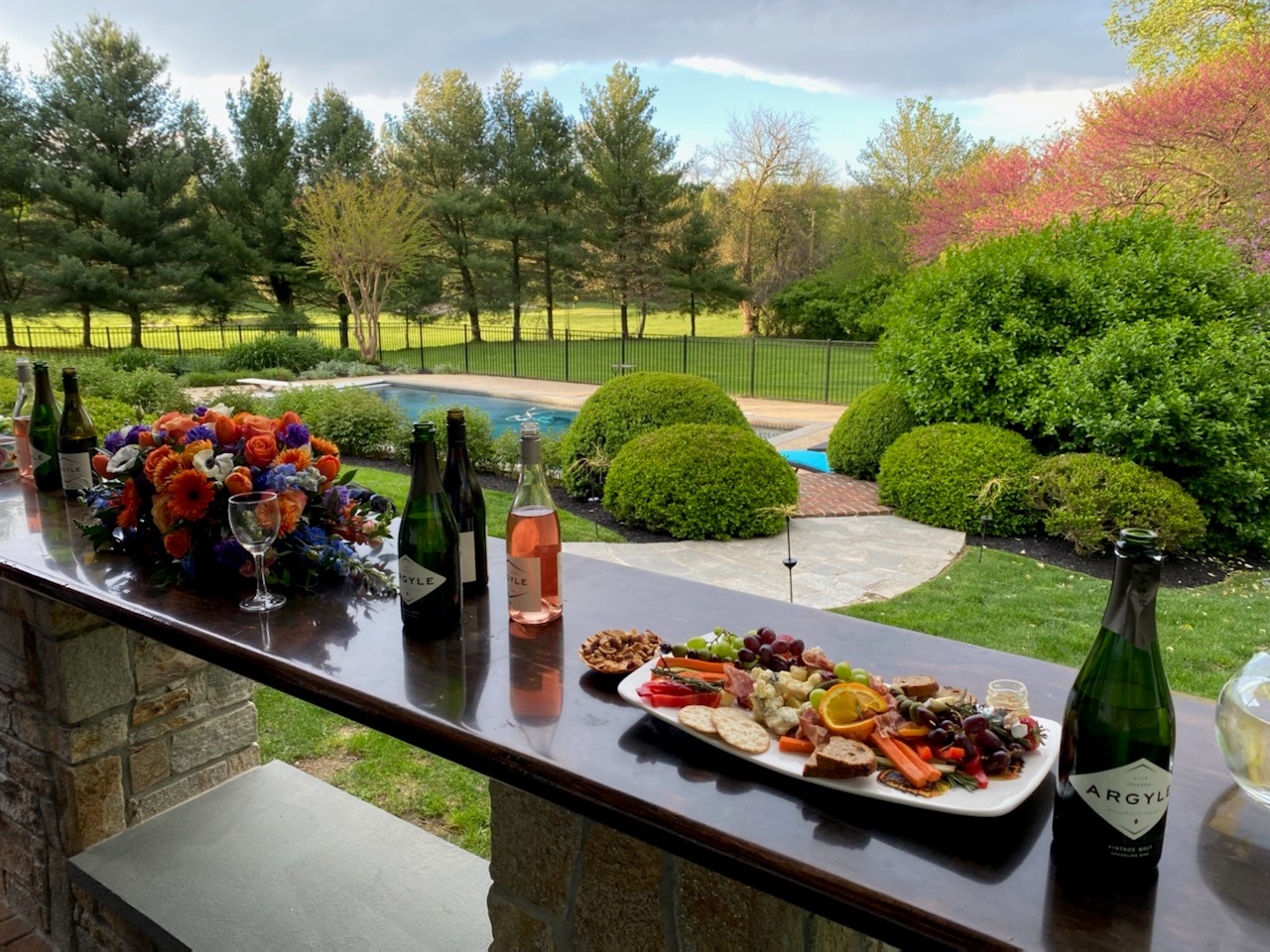 The Fall Fête
A lavish fashion celebration will be held on September 23rd, displaying all that Green Spring Station has to offer. During this posh extravaganza, local celebrity models, stylish Kennedy Krieger Institute patients and staff members, and members of Kennedy Krieger's Women's Initiative Network (WIN) will grace the runway wearing the latest on-trend fashions from Green Spring Station boutiques. Tickets and sponsorship information will be available soon!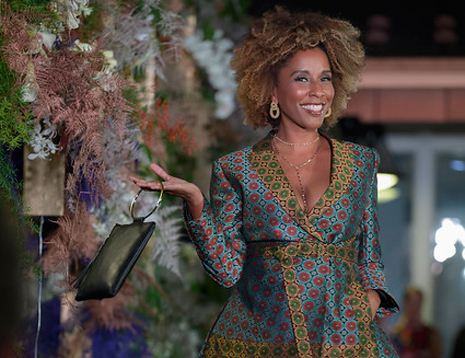 ---

Membership Events:
In addition to our Fundraising Events, members of the Women's Initiative Network are invited to attend members-only events.
Our Membership Events include: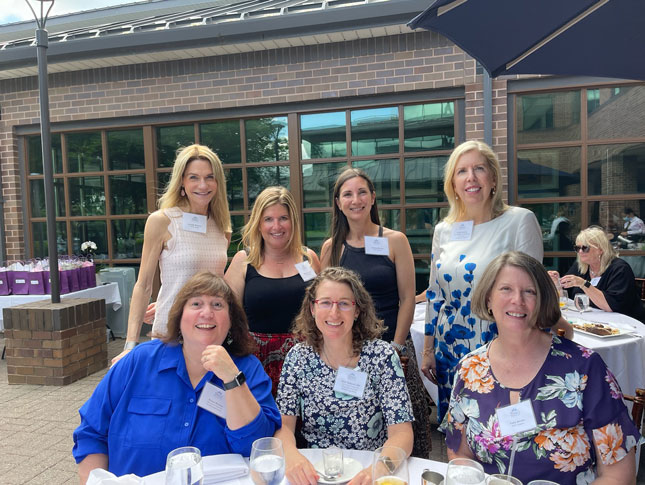 Member Luncheon at Linwoods
Thursday, May 19, 2022, 12 p.m.
Current members received an invitation for this event. Don't forget to RSVP! 

This year, our WIN members will be seated with one or more of the Institute's female clinicians or senior leaders!  WIN members will have the opportunity to learn more about their respective programs or area of focus at the Institute. We thought this would be a lovely way to integrate the most impressive females leaders at the Institute with some of our most generous female donors and supporters.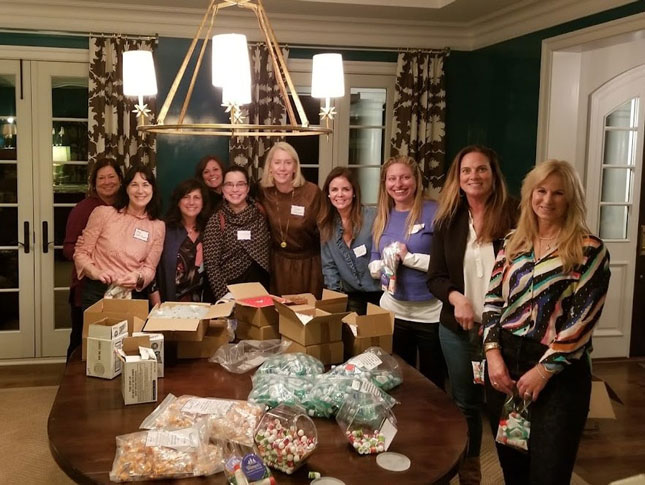 WIN Member Friendraiser
On a rainy April evening, our Membership Chair Laura Wille opened her beautiful home and welcomed over 40 WIN members and their guests to a lovely evening of great good and conversation! Guests who attended learned more about the Institute and the many ways to get involved with our Women's Initiative Network. While at that event, guests packaged over 200 toiletry bags and donated boxes of snacks for inpatient families at the Institute.
Girls' Night Out at Green Spring Station
Thursday, October 14, 2021
The courtyard at Green Spring Station was buzzing with excitement on Thursday, October 14, 2021 when the Women's Initiative hosted a Girls' Night Out. Members and friends socialized and shopped for a cause. Participating merchants contributed a percentage of the day's proceeds to Kennedy Krieger Institute. In addition, shoppers made additional donations.
Funds raised will be used to purchase BUNDLES FOR BABIES AND CAREGIVERS. Each bundle costs $250 and includes a play mat, Boppy® Pillow, sound machine, crib mirror, diapers, toys and other items, along with a congratulatory balloon and welcome sign.
A display table with WIN information and a video was set up in the courtyard. Participants were given complimentary drink tickets to use at Tark's Grill.
Special thanks to Laura Wille, Chair of Membership for being the evening's host. Thanks also to Mikey Monaghan who coordinated the event with Green Spring Station.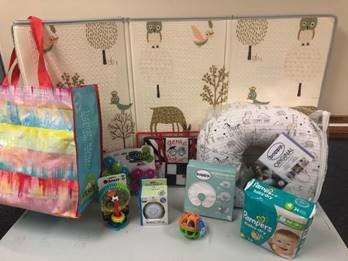 Thank you to those who joined us for our virtual Girls Night Out on June 11, 2020. While it was lovely to see your faces, we look forward to the time we can be together in person to enjoy another WIN event or Institute gathering.
It was a special treat to have Dr. Brad Schlaggar, president and CEO of Kennedy Krieger Institute, give an update on the Institute and what changes have been made to accommodate our "new normal." While the Institute continues to thrive and is looking for opportunities in the face of adversity, Dr. Schlaggar discussed the immediate and critical needs of the Institute. 

A Virtual Evening With a Kennedy Krieger Institute Expert
This event was held on Monday, April 27, 2020.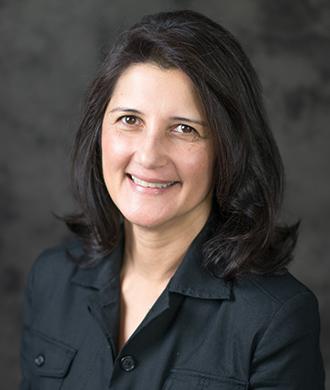 We heard from child and adolescent psychologist Dr. Roma Vasa, director of education and training at Kennedy Krieger and assistant professor of psychiatry at the Johns Hopkins University School of Medicine.
With mental health conditions such as anxiety, depression and obsessive-compulsive disorder being of concern to our community, Dr. Vasa offered some wonderful insight. This event was for WIN members only.
Girls Night Out
More than fifty women came together at the home of Laura Wille, WIN membership chair, to celebrate the holidays and learn more about the Institute and WIN.
The money donated from the WIN Girls' Night will be used to purchase gift cards to gas stations and grocery stores for our inpatient families.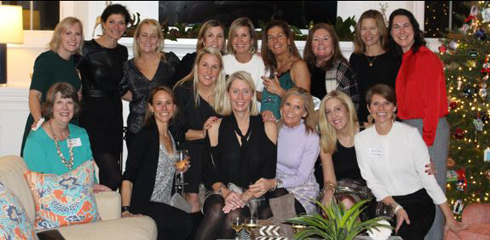 It can be financially difficult for inpatient caregivers to drive back and forth to see their child in the hospital while taking care of siblings at home and maintaining a job.  By providing gift cards to gas stations, we can relieve some of the financial stress and added cost that is typically not accounted for during a hospital stay. 
A majority of our families are from out of town and, as you can imagine, it can get very expensive purchasing three meals a day.  The Social Work team provides grocery store gift cards to help offset the cost of meals.  There is a refrigerator/microwave in our Parent Lounge, so parents can purchase groceries and prepare their own meals.        
---

Other Events:
In addition to our fundraising and membership events, WIN hosts a variety of other gatherings throughout the year to support Kennedy Krieger.