The Women's Initiative Network (WIN) was founded in 2009 by Lainy LeBow-Sachs, then Kennedy Krieger Institute's executive vice president for external relations, and Judi Fader, Brenda Jews, Laurie Luskin and Jill Miller. They gathered a group of women together for an information session about the new group and a service project.
WIN's founding members asked themselves a simple question: "What small things can we do for the families served by Kennedy Krieger Institute?" Since its inception, WIN has raised more than $1.6 million to advance the mission of the Institute.
In the story below, longtime WIN member Joy Sibel shares some of her earliest memories of volunteering with the organization.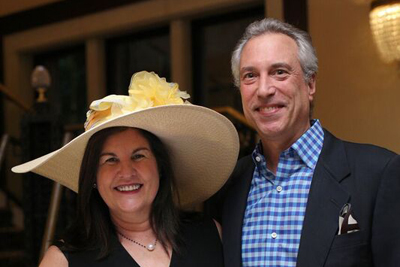 Joy remembers the first "Planting Hope" event, which took place in the therapy garden at the Institute's outpatient center. It had the atmosphere of a small festival. There was a face painter, and the Park School of Baltimore provided a band. The nurses brought patients out to the garden; several of the patients were using wheelchairs for mobility. Joy recalls how one child just loved the music—she can still picture his smiling face as he listened to it.