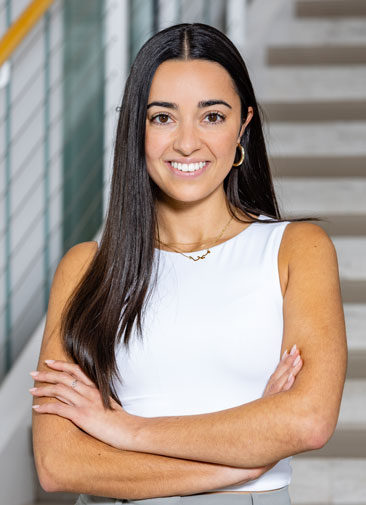 Senior Research Program Coordinator, Johns Hopkins School of Nursing / Fort Belknap Reservation 
Johns Hopkins School of Nursing 
525 N Wolfe Street
Baltimore, MD 21205
Email: Mkazemi2@Jhmi.edu
About
Mina Kazemi is passionate about health equity, structural determinants of health and community driven approaches to research. Kazemi is a Sr Research Program Coordinator at Johns Hopkins University School of Nursing coordinating mental health research and programming with and for Indigenous youth in Fort Belknap, MT. She enjoys learning from community and supporting research, programming and capacity building opportunities that are respectful, collaborative and relational. 
Education
Kazemi obtained her HBSc in Global Health with minors in African Studies and Anthropology from the University of Toronto. She received a Master of Science in Public Health from the London School of Hygiene and Tropical Medicine during which she explored the strengths and challenges of using a community-based peer model to implement a parenting program aimed at reducing gender-based violence in rural Uganda. 
Research
Kazemi values the power of community, as highlighted in her experiences as the co-founder and director of a social justice and self-esteem camp for girls, in research partnerships with Indigenous communities and with Community Health Workers in the Gugulethu township in South Africa and rural Tanzania. Mina was the Provincial Research Coordinator for the largest community-based research study of women living with HIV in Canada, CHIWOS. Through this work, Mina fostered relationships with Indigenous leaders and women living with HIV. Together, they explored what it means to do strengths-based research "in a good way" by, with, and for Indigenous women living with HIV in Canada. Tune in to hear The Positive Effect podcast she recorded about CHIWOS – a national community-based research study that continues to positively impact the landscape and enrich the lives of women living with HIV in Canada.
As a Senior Research Program Coordinator at Johns Hopkins School of Nursing, she currently works closely with Dr. Teresa Brockie to coordinate Indigenous-led research to understand the risk and protective factors of youth suicide on Fort Belknap Reservation