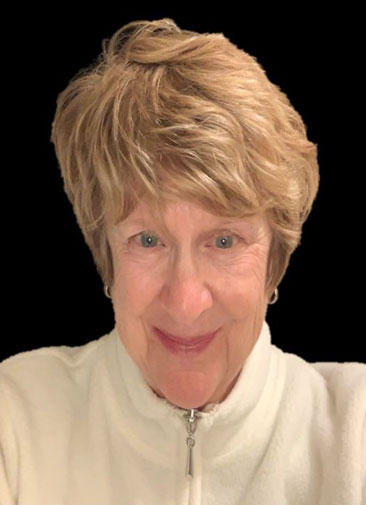 Senior Research Associate, Professor of Pediatrics
Center for Disabilities
Sanford School of Medicine
University of South Dakota
414 E. Clark Street
Vermillion, SD 57069
Phone: 605-357-1348
Email: Ann.Wilson@usd.edu
Dr. Wilson is the Senior Research Associate for the University of South Dakota Center for Disabilities and directs its Maternal Child Health Centers/Research Initiatives for Student Enhancement-Undergraduate Program (MCHC/RISE-UP). She is also a Professor in the Department of Pediatrics at the University of South Dakota Sanford School of Medicine teaches courses on disabilities for its Department of Health Sciences.

Dr. Wilson's academic background is in the field of early development and infant mental health. As an undergraduate at Lewis and Clark College in Portland, Oregon, she attended the Merrill Palmer Institute in Detroit, where her fascination with the field of child development began. Her first position was teaching kindergarten in an international school in Kuwait that enabled her to travel around the world - a fair amount of which was accomplished driving overland! She then began her graduate work at Michigan State University that led to a post-doctoral fellowship at the University of Michigan in what was then the emerging field of infant mental health.

Dr. Wilson began her academic career in the Department of Pediatrics at the University of South Dakota School of Medicine. She taught medical students and provided developmental follow up services for the state's neonatal intensive care unit. During this time, she had the honor of completing a Congressional Science Fellowship with the Society for Research in Child Development and spent a year in the United States Senate. This experience enabled blending her academic background with direct experience in public policy related to Maternal and Child Health Care and she was elected to serve on the Executive Board for the Society for Developmental and Behavioral Pediatrics. Completing a graduate degree in biomedical ethics, she has served on hospital and civic ethics committees. Dr. Wilson moved midcareer to the academic arena of Early Childhood Education with an appointment at South Dakota State University.

Over the duration of her career, Dr. Wilson's service has included involvement in American Indian communities for which she has written grants that have funded projects aiming to prevent fetal alcohol prevention, infant mortality, and youth mentoring to prevent substance abuse. For several decades she has published an annual report on "South Dakota's State of the Child" that reviews infant mortality and natality data for the state. She has also authored publications on parental bereavement, maternal and child policy, and ethics. She was elected into membership of Alpha Omega Alpha, honorary medical society, and has been awarded honorary lectureships. Outside of her work that she loves, she enjoys time with her family, creative fiber arts, gardening flowers, and exercising under the earth's glorious sky.