BALTIMORE, February 11, 2021 – Kennedy Krieger Institute, a non-profit organization internationally known for improving the lives of children, adolescents and adults with diseases, disorders and injuries that impact the nervous system, is pleased to announce the appointment of Valerie H. Bonham, J.D., as its first vice president and general counsel.
With more than 20 years of experience providing legal counsel to academic, health and science organizations, including the U.S. Department of Health and Human Services (DHHS) and the National Institutes of Health (NIH), Bonham will apply her extensive expertise to further enhance the Institute's mission and vision. She is an expert in a wide range of legal matters including medical research, technology transfer, clinical care, and ethics. In her new role, Bonham will provide comprehensive legal support to the Institute, its governing boards, health care providers, researchers, and educators.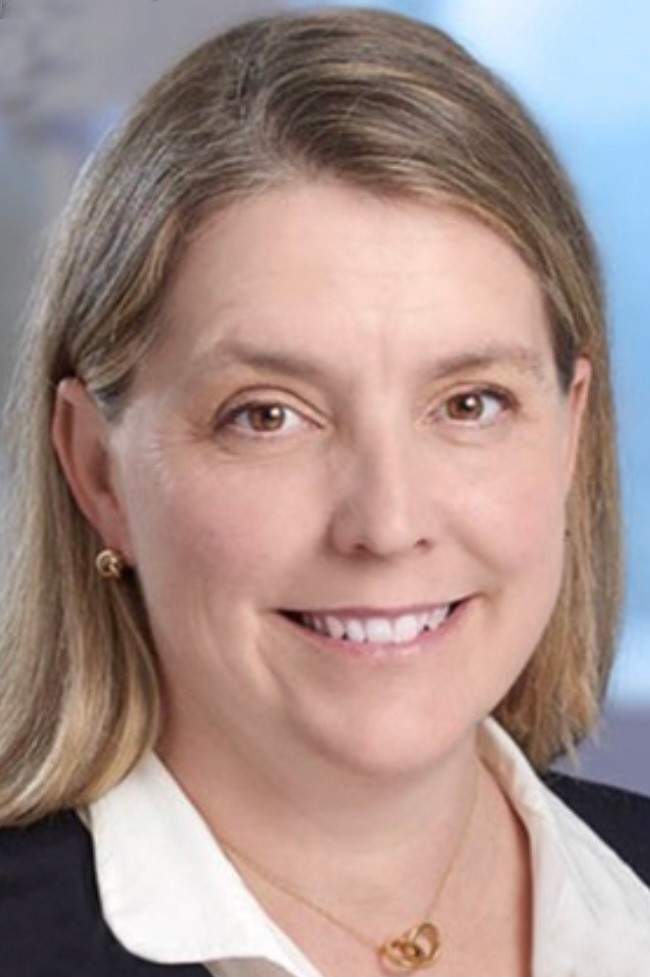 "Valerie's impressive background speaks for itself. Her work in government and with academic medical centers, hospitals and other organizations makes her a perfect choice to advance our mission of care, education, and research. She brings a deep understanding of the legal landscape and passionate commitment to the important mission of Kennedy Krieger. We are excited to welcome her to our talented team," said Jim Anders, administrator and chief operating officer of Kennedy Krieger Institute.
Bonham joins Kennedy Krieger from a nationally ranked law firm where her practice focused on cutting-edge issues at the forefront of health care and life sciences. Before that, she spent 17 years working for the federal. government and four years with another national law firm. During her public service Bonham spent nearly 15 years as a senior attorney working with the NIH, the DHHS, and the Food and Drug Administrations. She also served as the first executive director for the President's Commission for the Study of Bioethical Issues, and several years as a senior advisor and deputy director in the Office of the Director of the NIH.
"I am deeply honored to join the extraordinary team at Kennedy Krieger Institute and to contribute to its vital mission of service to children and families," Bonham said.
With a robust portfolio of awards and publications, Bonham was previously a member of the White House Advisory Committee for Reform of the Senior Executive Service during the Obama administration, and she currently serves as a member of the Board of Life Sciences for the U.S. National Academy of Sciences. Bonham received a bachelor's degree in ethics, history, and religious studies from Rice University and a Juris Doctorate from the University of Virginia.
Bonham also attended the John Hopkins University School of Public Health, where she received training in epidemiology and biostatistics. She is admitted to practice law in Maryland and Washington, D.C.
A native of Annapolis, Bonham and her husband live in Bethesda, Maryland with their three children.
About Kennedy Krieger Institute:
Kennedy Krieger Institute, an internationally known nonprofit organization located in the greater Baltimore/Washington, D.C., region, transforms the lives of more than 25,000 individuals a year through inpatient and outpatient medical, behavioral health and wellness therapies; home and community services; school-based programs; training and education for professionals; and advocacy. Kennedy Krieger provides a wide range of services for children, adolescents and adults with diseases, disorders and injuries that impact the nervous system, ranging from mild to severe. The Institute is home to a team of investigators who contribute to the understanding of how disorders develop, while at the same time pioneering new interventions and methods of early diagnosis, prevention and treatment.
###
MEDIA CONTACTS:
Grace Clark
Grace@ProfilesPR.com
410-243-3790 (office)

Jessica Gregg
greggj@kennedykrieger.org
443-823-9811 (cell)